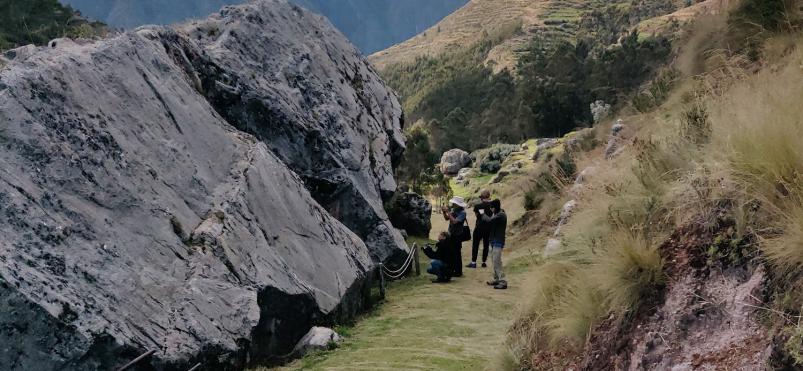 "Every culture and society should seek ways to achieve peaceful coexistence among its citizens."
Reminding us of this, and telling stories through their lenses, is what photojournalists and documentary filmmakers do. Two-time Pulitzer Prize nominated photojournalist and film director Roger M. "Luke" Richards chases an Inca legend in the Andes Mountains. Visit our Facebook page to follow this amazing film project, "Chasing An Inca Legend."
How Was This Story Found?
"You don't get to choose what you find."
Jacquie Whitt has traveled and worked in South America for over 13 years. With a degree in anthropology she has pursued her passion as an amateur anthropologist alongside her professional work as an adventure travel expert.
On one interesting encounter in the Peruvian Amazon rainforest, she stumbled onto what might be the answer to a question that has challenged scientists and historians for centuries: how could the Inca or pre-Inca civilization so precisely carve the large megalithic stone used to construct their ancient cities without sophisticated tools? Multi-sided stone boulders interlock like giant puzzle pieces without gaps, even to fit a credit card, and rise into the sky with glossy smooth surfaces slicker than a pane of glass.
Jacquie saw evidence of the use of an innovative technique in multiple Inca constructs, likely once widely used but had become lost over the ages. She is convinced the evidence deserves more in-depth scientific investigation.
This film chronicles a journey to investigate the mystery of the lost process Jacquie stumbled into, which could also raise new questions about how ancient civilizations beyond the Andes functioned. It could change history as we know it.
Description of the Project
In 2018 & 2019 Roger and Jacquie traveled with their team to Peru and Bolivia, filming well known ancient Inca sites like Machu Picchu. They also documented several other less well known ancient sites that are relevant to the story. The project features local people in Peru and Bolivia, as well as outside experts and storytellers with diverse viewpoints. The mystery technique has been captured on film, and the movie is currently in production and will be in the editing stage for the coming months.
What We Intend to Reveal
Our main emphasis is on the art of storytelling through film. The story uncovers ancient techniques that have been lost over time and gives us a platform to present a case for supporting the conservation of not only the visible remnants of age-old monuments, but also the preservation of the surrounding regional ecospheres. We believe these relics are not standing in isolation, but are the tip of the iceberg and offer the best clues that explain how ancient civilizations could have utilized and sustained natural resources in ways, that for various reasons, have since been lost or forgotten. We hope this film provides the context for a modern day conversation about the importance of conserving our wildnerness areas, why it's important to recover lost knowledge, and how we manage our natural resources. While it is vitally important to save individual plants and animal species, we endeavor to inspire enthusiasm for protecting habitats and naturally occuring resources found in those habitats.
All post-production work will be done by Roger Richards. The feature documentary film production is intended for release on
theatrical and online streaming platforms, to be announced in future.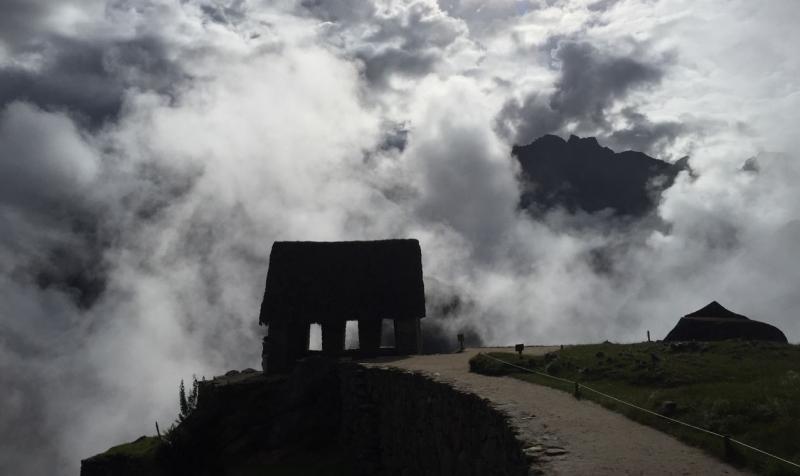 How to Support This Project
Like most independent films, the cost to produce a movie of this caliber is extensive. We are hands-on DIY producers and we need financial support for the things we cannot do ourselves.
We are proud to announce that From The Heart Productions, Inc is providing fiscal sponsorship. Because they are classified as a public non-profit charity, all endowments qualify as charitable contributions under the US. Tax Code.
Please contact Jacquie or Roger in Virginia if you would like to contribute or get more details. 
jacquie @ AdiosAdventureTravel.com / 757-714-6649
Meet Roger M. "Luke" Richards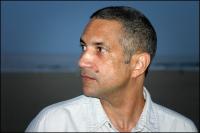 Filmmaker and photographer Roger M. Richards works in nonfiction, fiction and commercial film production, photojournalism/ documentary photography and multimedia production for magazine, newspaper, commercial, TV and motion picture clients.
His work has ranged from coverage of the White House in Washington, DC to conflict zones around the world, including the disintegration of Yugoslavia (particularly the wars in Croatia and Bosnia and the 44 month siege of Sarajevo), the civil wars in Nicaragua, El Salvador, the US invasion of Panama, the guerrilla and narco-conflict in Colombia, political and social issues in Haiti and Peru, and the search for peace between the Israelis and the Palestinians.
Richards was a founding Senior Producer and Director of Photography with The Drew Carey Project at ReasonTV from December 2007 to November 2009. Prior to that he was Multimedia Editor/Producer, photo editor and staff photographer for The Virginian-Pilot newspaper in Norfolk, Virginia from 2001 to 2007. At the Pilot he helped pioneer Hamptonroads.tv, the first newspaper video portal in the world. He is a former Associated Press photo bureau chief in Bogotá, Colombia, and was a staff photographer at the Washington Times in Washington, DC, from 1997-2000.
His television work has been broadcast on several networks, including ABC, NBC, FOX and the National Geographic Channel. His films have been shown at many film festivals, including winning a Best Short Documentary prize at the 2009 Oxford Film Festival for "Mississippi Drug War Blues: The case of Cory Maye", which he co- directed with Paul Feine. Richards also works as a Director of Photography and film editor on projects by other directors and producers.
He is the recipient of numerous awards for photography, video, multimedia and picture editing from the National Press Photographers' Association, the White House News Photographers' Association, Pictures of the Year International, American Society of Magazine Editors, Society of Newspaper Design, Society of Professional Journalists and the Virginia News Photographers Association. He was twice nominated for the Pulitzer Prize, in 1990 and 2008. Richards was a picture editor on the staff of the Virginian-Pilot when the newspaper won the Society of Newspaper Design's international award for World's Best Designed Newspaper in 2001. Richards is the author of 'Remember Sarajevo', photographs and writings from the siege of Sarajevo (2004, Zone Zero Editions). It was one of the first publications of war photography to be published in the eBook format.
Roger M. Richards is currently a member of the WARM Foundation, an international foundation working on the world's contemporary conflicts. He is also on the International Expert Team of the Institute for the Research of Genocide Canada, focused on documenting and bringing to justice war criminals wanted for acts of genocide. He has been a member of the White House News Photographers Association since 1997.
FILMOGRAPHY (from 2010):
2017-Tidewater (Feature documentary-directed by Roger Sorkin) Camera
2016-Sarajevo Roses-A Cinematic Essay (Feature documentary) Director-Writer-Producer-Cinematographer.
2016-Dear President Obama: The Clean Energy Revolution is Now (Feature documentary-directed by Jon Bowermaster; executive producer and narrator Mark Ruffalo) Cinematographer.
2015-Dear Governor Brown (short film, 25 mins.-directed by Jon Bowermaster) Cinematographer.
2014-Glen Campbell..I'll Be Me (Feature documentary/directed by James Keach) Cinematographer,Washington D.C.Unit.
2013-Gold Star Children (Feature documentary-directed by Mitty Griffis Mirrer) Director of Photography and Editor.
2013-Finding Family (Winner of two 2014 BAFTA-British Academy of Film and Television Arts awards-feature documentary-directed by Oggi Tomic and Chris Leslie) Photography
2011-Building Peace on Desktops (12 minutes) Co-Director- Cinematographer-Editor with Chris Tyree.
2010-A Walk with Ghosts (9 min 54 sec) Director-Cinematographer and Editor.
2010-Reason Saves Cleveland (Feature documentary-narrated by Drew Carey) Cinematographer and Editor.

All local travel arrangements are coordinated by Adios Adventure Travel
Got questions? Call 757-714-6649 or email our US office. We're here to help. INFO@ADIOSADVENTURETRAVEL.COM