Please send me information about this trip
Day 1: Drive from Cusco to Lodge
0800 AM. Guide and driver will pick you up at your hotel and begin drive from Cusco to the lodge. About 9 hours. The highest pass is 4000 msl. We travel through Qechua communities and farms, over the Andes Mountains and the enchanting cloud forest before descending into the Amazon basin. We get our first look at Peru's national bird, Andean Cock of the Rock . Arrive in Bambu lodge where your cook prepares dinner.
Day 2: Bambu Lodge - Casa Machiguenga
After breakfast, depart Bambu lodge for the 1 hour drive to the riverside village of Atalaya, with a stop to see native orchids. Continue to Atlaya where canoe is loaded and ride 9 hours to Casa Machiguenga for overnight. Your cook prepares meals in the canoe and again once you arrive at lodge.  The local Machiguenga people welcome you to the camp and show you to your cabin.  All buildings are elevated and rooms are screened. Each bed has linens and a mosquito net.  Without electricity, there are no lights, fans or refrigeration.  It's a short 2 minute walk to the bath house with private flushing toilets, open sinks and private showers. A cool shower is a relief from the sanguid heat, in spite of the fact that there is no hot water.
Day 3: Casa Machiguenga
Your cook will have breakfast ready. Join your guide to begin activities in the jungle. Walk to nearby oxbow lake where you are paddled around in hopes of seeing harpy eagle, otters, pre-historic looking hoatzin and opportunities for other wildlife viewing.  Walk through pristeen forests that have never been cut. Your guide is key to unlocking the secrets of the jungle. He will intentionally steer you to the known habitats of birds, mammals, amphibians, insects and plants. Back at the camp, individuals from the Machiguenga tribe will demonstrate skills needed to exist in the habitat in which they were born; weaving grass mats, shooting bow and arrow and creating fire from friction.  You will have the opportunity to test  your own expertise in these skills. 
Day 4: Casa Michaiguenga - Boca Manu
Depart Casa Machiguenga - exploring the area and wildlife viewing activities (by boat to Boca Manu) About 7 hours
Day 5: Boca Manu - Bambu Lodge
From Boca Manu lodge to port village of Atalaya. Meet up with van and drive to Bambu lodge
8 to 9 hours in motorized canoe - 1 hour by van to Bambu / Overnight in lodge 
Day 6: Bambu Lodge - Kanaku
Bambu lodge to mirador camping at kanaku (to watch the sun rise / best in June & July )
5 AM Observe - Gallito de las Rocas (cock of the rock)
Day 7: Kanaku Sunrise - Cusco
Rise before dawn and set out to see one of the most beautiful 
natural phenomena in the world: the sunrise at Tres Cruces de Oro (12,100 ft),
where the sun appears to "dance" in the sky. Continue by car to your hotel in Cusco (5 hrs drive)
Tour Options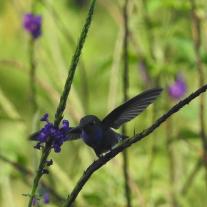 Frequently Asked Questions
Coming soon! Send your questions to info@adiosadventuretravel.com.
This Adventure Includes
All ground and boat transportation

All accommodations in rustic lodge, camps and hotels. (Some lodges may have shared bathrooms and showers

English-speaking licensed guide and assistants

Boatman and assistant

Cook and equipment

All meals/bottled water (B,L,D and snacks)

Entrance fees to Manu National Park
Not Included
Flights to Cusco

Hotels in Cusco (can be added on request)

Meals/bottled water in Cusco or in transit

Additional snacks, bottled drinks and alcohol

Trip to Machu Picchu (click here to see how to add on)

Binoculars or viewing devices

Travel insurance

Tips
Notes
Itinerary subject to change
Private trips only / minimum 4 people
Begins and ends in Cusco, Peru
Can be combined with a visit to Machu Picchu
Best time to travel is May through October
Very little access to electricity / solar panels useful for charging devices
No AC and no fans