How To Pay For Your Trip
Adios Adventure Travel offers 5 options for making payments. Group members can pay separately or together. Each person paying may be asked to provide full name, email address and phone number.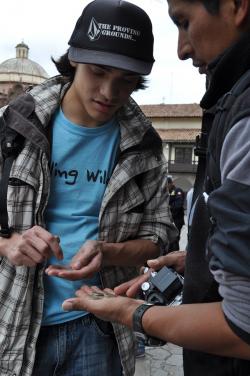 1) Credit Card: We will send you an email with a secure link to our Izi-Pay account in Peru, or Square account in the US, to pay with your VISA, MASTERCARD, AMERICAN EXPRESS or DISCOVER card. We accept major credit cards from any country. Square also processes ACH transfers without any fees. Credit card fees may apply to some transactions as indicated in the email we send you with final terms for payment
2) Wire Transfer: Bank to bank domestic or international wire transfers. For domestic payments, we accept Zelle Transfers, Bank to Bank Wires, ACH wires and external transfers. Your banking institution may charge you a fee for this service. Please contact us and we will provide you with wiring instructions. 
3) Personal Check by Snail Mail: Please contact us for mailing instructions if you would like to pay by check. Checks must be received at least 60 days prior to start of trip and must be in US Dollars.
4) Layaway: Ask us to arrange payment plan to meet your needs. On the scheduled date, we'll send you payment reminders or process the payments. Always with your prior approval. it's fine to mix and match the various options for payments.
5) Book Online: We are in the proccess of setting up a booking button for each trip that lets you choose to book on Adios Adventure Travel website using the WE TRAVEL platform to process your transaction. 
If you have any questions about payments, please don't hesitate to ask.