We guarantee that we will not cancel any confirmed booking. You can reserve any hike, guided tour, or activity with confidence.
It's customary for some operators to confirm your reservation for a group tour or hike with the understanding that if they don't get enough people to sign up, they can cancel your reservation. This makes it hard for you to make decisions when booking flights and hotels that revolve around your tour or hike. Adios Adventure Travel guarantees that we will not cancel your tour or hike.

The only circumstance in which a tour or hike would be canceled is if you do not pay the full amount as agreed upon, or if a natural or man-made disaster, strike, epidemic, or other event out of our control were to occur. In this case, we would endeavor to offer an alternative activity as long as changes will not affect the safety of any travelers, guides or local staff. 
In case of a global, national or regional event of any kind, including epidemics or pandemics, that may affect your ability to travel or complete your trip, we require every group who pays with a credit card to purchase comprehensive travel insurance that covers all your known trip expenses including air and ground, as well as additional unknown expenses that may occur. CFAR (cancel for any reason) policies have a track record of covering up to 75% of costs. Adios Adventure Travel does not insure or refund any travel expenses for any reason. For people who choose not to buy travel insurance, you can pay with ACH bank transfer or mail a check in USD for deposit to our US based bank.
All cancellations must be in writing at the following email address: (info@adiosadventuretravel.com). You must receive a reply by email in order for the cancellation to be valid. If you notify us of your cancellation and we do not reply, the cancellation is not in effect and you are responsible for all fees as per the original agreement. In case email problems are encountered, please contact us by phone: 757-714-6649.
---
For bookings made with Adios Adventure Travel to Peru, Ecuador, or Bolivia more than 60 days in advance of arrival, our booking and cancellation policies are:  (see below for policies regarding Chile)
*Does not apply to Inca Trail permits and non-refundable advance purchases such as flights, jungle lodges, cruises and permits.
 > 30% deposit and full amount for domestic airfare fees (if applicable) required at time of booking
> For cancellations after any booking: retention of full deposit* plus any fees associated with the process of cancelling.
> For cancellations from 46-60 days before departure: 50% of total price retained*
> For cancellations from 45 days or less: 100% of price retained
>Note that payment deadline is different from the cancellation deadline. To simplify our billing process, we ask for final payments to be made by the 1st of the month at least 30 days prior to arrival. This date may be different from your cancellation deadlines.
Trips that include any Inca Trail hike have a separate cancellation policy for the hike:
No portion of the cost of Inca Trail hikes can be refunded, transferred, or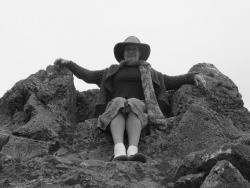 cancelled at any time due to Machu Picchu National Park regulations. The full amount of the reservation will be charged. The cost to cancel your permit or trip may be more than the cost of your deposit. This is why it's necessary for you to pay the full amount even in cases where you need to cancel prior to the payment of the final balance.

*Non-refundable Advance Purchases:
Non-refundable non-transferrable items purchased by Adios Adventure Travel prior to cancellation will be added to the retained amount if the cost of such purchases is greater than the retained amount listed above, such as airfare, train tickets, luxury hotels, jungle lodges, cruises and air taxis.
For cancellations for bookings made less than 60 days in advance of arrival: we retain 100% of price.
---
 For bookings made with Adios Adventure Travel to Chile more than 60 days in advance of arrival, our booking and cancellation policies are: 
> 50% deposit required at time of booking
> Cancellations after any booking: retention of full deposit
> 90 to 60 days before departure: 60% of total price retained
> 59 days or days: 100% of price retained
Trips in Chile are subject to last minute changes due to weather conditions. The local team will do their best to safely complete all scheduled activiites. Cancellations will only happen if the following conditions are met: 1 - weather conditions are not suitable for a safe activity using the criteria as set by the guides. Guides will monitor the situation and make the proper arrangements to continue if the weather improves and there is enough time to complete part or all of the activitiy. Trips cancelled due to weather will not be refunded in any amount.
Other circumstances in which Adios has the right to retain 100% of price include:
> Customer injury requiring evacuation or showing signs of any illness, exhaustion, dehydration, or hypothermia
> Customer intoxicated or under the influence of drugs
> When a relevant authority instructs local guides or reps to do so
---
Adios Adventure Travel & it's agents or representatives are not responsible for accidents, illness, injuries, or any additional expenses incurred, including hotel accommodations, meals, additional transportation costs etc, as a result of unexpected changes in your trip due to a change in airline scheduling, cancellation of flights, bad weather, war, threat of war, riot, civil strife, industrial dispute, terrorist activity, natural or nuclear disaster, fire, floods or adverse weather conditions, epidemics, or health risks. It is strongly recommended that each participant purchase travel insurance from a provider of their choice. For your convenience we provide a link to (World Nomads Insurance), but we do not endorse any travel insurance provider. Our cancellation policy is subject to change without notice. Adios Adventure Travel is not responsible for the terms of the insurance policy you choose. In case you need to file a claim, we will provide you with documentation of the service or activity for which you are filing your claim.
 Adios Adventure Travel
AAT International, LLC
Licensed in Virginia and Peru
Virginia Beach, VA, USA Office-Jacquie Whitt
Cusco, Peru Office-Vidal Jaquehua Callo