Cusco Peru Awarded "Safe Travels" Destination
Earlier this year, following the complete shutdown of the worldwide travel industry due to the covid pandemic, the WTTC (World Tourism and Travel Council)  launched "Safe Travels" initiatives as a means to provide standardized guidelines and christen those travel destinations that have upgraded their standards of hygiene. The global safety and hygience stamp is the world's first. WTTC is partnering with governments and health experts to set up action plans for various sectors of the travel market to protect the workforce as well as travelers.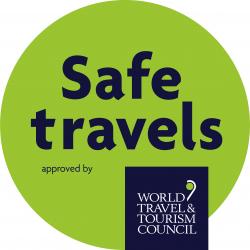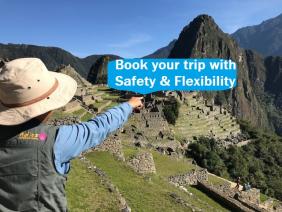 Recognition as a "Safe Travel" destination is a signal to travelers that destinations with this stamp are following a specific set of safety protocols and health standards that comply with the guidelines outlined by the WTTC for the tourism industry. 
In addition to the WTTC stamp of approval for Cuzco, the Peruvian government has outlined protocols specific to Machu Picchu that will (in my opinion) not only protect the health of visitors, but enhance the experience inside the ancient Inca citadel. To see the complete list of new protocols for visitors to Machu Picchu, follow this link.
There's nothing wrong with having fewer visitors and smaller groups in Machu Picchu! Cuzco is the first in Peru to be recognized as a "safe" destination and is the 3rd in South America, after Ecuador and Brazil. The recognition is meant to clear the path to resume tourism activites when travelers are ready. Keep in mind that information is evolving and standards may be updated as needed.
Looking for an adventure?