Families Traveling in Pandemic Pods
There's nothing like a global pandemic to inspire creative thinkers to come up with solutions for pretty much every difficult situation. How can people continue traveling safely after covid-19? How can we restore our confidence in taking vacations?
One of the latest innovative answers to this question is the idea for families and close-knit groups to form pandemic travel pods. Adios Adventure Travel offers customized itineraries for any group who asks.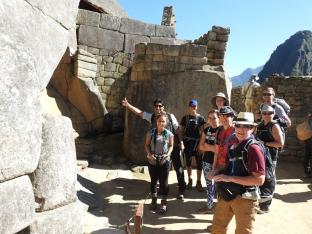 What is a Pandemic Travel Pod?
Think of a travel pod as a private travel package for intimate groups. Or a travel-in-a-bubble package. Parents of children stuck at home for weeks and weeks came up with the idea to form pandemic pods or bubbles, for shared educational services and socializing. It's rather like part-time communal living, where close-knit friends and families live in their own homes and only come together for social, recreational or educational gatherings. Now it's feasible for these tight groups of friends to travel together in bubbles.
Who can join a Pandemic Travel Pod?
Private citizens who have chosen to isolate with other families, relatives or pals for the past few months are naturally set to go. Any adult or organization who is willing to reach out and make connections with other families in their communities to organize closed groups, or bubbles, for shared activities. Each travel pod is an entity that is separated from other people as much as possible. Suited for all ages, travel pods are perfect for multi-generational groups who have isolated together. Access to pods or bubbles is determined by the members of the group.
Why would people want to travel-in-a-bubble?
It's mainly for health and safety of the members of the group. Life must go on and this is one imaginative solution for people who want to continue exploring the world as it reopens after covid-19. Traveling in a pod is a form of social distancing by groups. Your pod will move around together as you travel based on the destinations, activities and tours you choose. Another benefit is to keep down the cost. The increased expense of exclusive use of hotels and vehicles as well as increased sanitation procedures is shared among the group which keeps the cost per person affordable.
What destinations in South America can travel pods visit?
Members of travel pods can choose any country that allows foreigners to enter. Most countries in South America reopened in October and November with the requirement that foreigners must have a negative PCR test taken within 72 hours of their arrival. Visit our "Post Covid Travel" page to see specific requirements for entry to Peru, Ecuador and Chile. At this time, after covid-19, we can organize trips to Galapagos Islands, Machu Picchu, Easter Island and Patagonia. Other destinations are slowly reopening as well and we'll update you when you reach out to us. Each destination has procedures that vary and we'll let you know how it affects your tours and activities. 
How does a travel pod work?
You and your inner circle decide where you want to go and choose activities that meet your needs and interests. Members of travel pods can book their international flights separately or together. Travel pods can book their own accommodations, or let us book small hotels where you have exclusive use of the building during your travel dates. The same trained cook, licensed driver and local guide will be assigned to your group for the entire trip. This limits your pod's exposure to random strangers (and protects our local staff as well!). We have access to small hotels of various sizes. Our intention is to match your group based on its size to a small hotel willing to provide exclusive use to your group. In places where there are no small hotels available we can ask to have your group on the same floor and schedule a private breakfast. In some hotels, we will arrange for our trained cooks to prepare daily breakfasts and other meals if desired. We will schedule the appropriate sized vehicle with a private driver and provide an English-speaking guide who will remain with your group for the duration of your trip. Our staff are trained to sanitize spaces after each use. We allow a full day to clean thoroughly between groups. 
Can members of a travel bubble choose any activities they want?
Yes. You can select any activity we offer including day hikes, multi-day treks, cooking classes, guided historical tours and visits to explore any destination you choose. Peru is a nature-lovers paradise and hikes are very much suited for groups who want to isolate. Other activities like guided tours can be adjusted as needed to avoid crowds. With a private driver, vehicle and local guide at your disposal, the itinerary can be modifed at the last minute based on local conditions. 
Keep in mind that visits to local villages in the Andes Mountains may be restricted due to covid-19. Inhabitants of the village may be reluctant to allow themselves to be exposed to outsiders who may be carriers of contagious diseases. Because of their self-sustaining lifestyle, indigenous people have been isolated from most of world during the corona virus. The situation is further complicated by their limited access to modern medical services. It's important to respect the needs of the people and places we can explore. Our guides come from these villages and they strive to balance the needs of visitors with the needs of local people. 
Is there a downside to traveling as a member of a travel pod?
It's impossible to isolate each pod 100% of the time. Depending on the activities you choose, you may be marginally exposed or near other travelers or local people. Everyone in the pod group will do the same activities, although we can break up the pod if more active members want to do strenuous hikes including the Inca Trail. Keep in mind that the hotels who are willing to offer private isolation are not luxury class. These are family owned establishments who have complete control over their policies and rules that affect your comfort and exposure to other people. All the hotels we use have private baths with hot water. But sinks may not be plumbed for hot water and the location of some hotels are in neighborhoods with stairs and steps. Our staff will assist you from the time you arrive at the airport until you depart. Before you book your trip, we will discuss the options and match you to the style of accommodation that best meets your needs.
What if our travel pod group needs to cancel our trip?
Adios Adventure Travel is working with our local hotels and service providers to negotiate for flexible and reasonable cancellation policies. We have initiated several changes to the way we make reservations and take payments. Here's a link to our "Risk-Free Cancellation" policy for more details. It is our intention to provide complete transparency regarding the things we can do to protect your investment, as well as all the things that are out of our control. 
People who are sedentary, in poor health, or suffering from chronic illnesses should consult their physicians before they consider traveling.
Got questions? Just ask. Our experts in the US office have first hand knowledge of local conditions to help you make important decisions and educate you about potential risks. 
Here is a link to more information about the benefits of traveling in a small group.
Adios Adventure Travel has a flexible cancellation policy for groups who want to plan now, travel later.
Here is a link to more details about risk-free cancellation.
Looking for an adventure?