Due to Coronavirus Machu Picchu Tickets and Inca Trail Permits can be Changed
The last few weeks have been a crazy year! And might be a historical first. Peruvian authorities are allowing visitors to change their Machu Picchu entry tickets. And tour operators can change Inca Trail permits.
This is an unprecedented opportunity to perhaps salvage some of the expenses of your trip to Machu Picchu. The borders of Peru are closed and train service to Machu Picchu is suspended from March 17-31, 2020 to limit the spread of Covid19. We just heard on March 31 that the government has 5x extended the border closing now until July 31, 2020. (Local train service is still offered for local people)
When is Machu Picchu Reopening? Follow this link to get details about new rules
To find out the process of rescheduling your entry tickets to Machu Picchu and your train tickets please visit each website where you will find messages on the home page. It might be possible to recover most of the cost of getting to and from Machu Picchu from Cusco, Peru. The hotels and international flights are a separate issue but they tend to have more flexible cancellation policies. More so than the services provided by local concessions. 
Instructions for processing ticket changes are found when you enter the official Machu Picchu Government Website.  And I copied the information here:
In the case of free (Independent) visitors, they are required to send an email to callcenter@culturacusco.gob.pe specifying the reservation code and requiring the date and / or data (full name and document number) of the visitor, up to (1) day before the date of visit stated in the ticket.
Tour operators will change Inca Trail permits on request as long as the option remains available and you're able to provide a new date. Keep in mind that with local offices shut down, all business transactions have come to a screeching halt.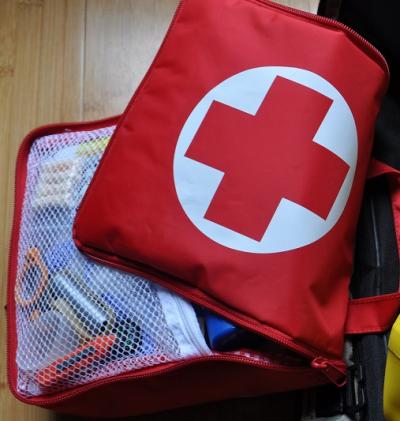 You must choose a new entry date
Aside from changing your ticket BEFORE the date on your ticket or permit expires, the problem with making changes to an existing ticket or permit is that the government expects you to provide a new date at the time you make the change. And. Their offices are closed now at least until after June 30. If your ticket is in March, April or May, how can you possibly make the change before the date on your ticket if you can't reach them? Some travelers may not be ready to reschedule their trips immediatley, although we have been doing this for our groups. While this offer sounds great at first, it's complicated by lack of communication. Like everyone else we're not expecting to get replies until after July 31. We're hoping that they will recognize that it is impossible to meet their original criteria. 
What if you're not sure what your new travel date is? Should you change your Inca Trail permit?
It's a little complicated. You could change your permit for a new date and then maybe later you decide that you want to travel on another date. In that case, your tour operator would have to cancel the existing permit, without any refund, and then you would simply pay to have them buy a new permit issued on a different date. As long as there is availability. 
If you can't decide on a new date now, then just walk away from the permit and let it expire organically. Once you do choose your new date, you will be able to buy a new permit, providing they're still availabe. 

Can you get an actual refund for the Machu Picchu ticket or Inca Trail permit?
The notice on the government website indicates that a case for full refund can be initiated in person or electronically. It's been reported that refunds will only be given for people who have entry tickets from March 16-30 (and presumably now through July 31) when Machu Picchu and Peru borders are closed. Otherwise, people can reschedule their dates for later in 2020. We have heard that if you contact them to ask for a refund you should also include the last 4 digits of the credit card you used to make the initial purchase. Administrative offices are not open from March 16-30 (now extended to July 31) and I would not expect replies to your emails during this time. Most tour operators are offering to reschedule Inca Trail hikes. There are no refunds for permits that I'm aware of and frankly we're not sure about the Machu Picchu entry tickets either. We really won't know until the office is re-opened.
What about Latam Airlines flights?
For a limited time, Latam is offering to change ticket dates without any penalty. We have had reports that some groups received a refund for domestic flights from Lima to Cusco. For other airlines, it's best to check their website for up to date messages. 
This message was copied from the Latam Airlines website on May 23, 2020:
CANCELED OR RESCHEDULED FLIGHT
Change the date without penalty fee or fare difference. Subject to cabin availability and the ticket's validity (one year from the date of the first flight).
Did Avianca Airlines go bankrupt? 
Yes, they filed for Chapter 11 and are making changes to the structure of the company. Here's a link to more details about the cutbacks in Peru.
Keep in mind that an event of this proportion affecting the entire global travel industry has never happened before, and everyone, including small and large companies, are figuring things out as they go. It's possible that refund and reimbursement policies could change every few days. 
"Be kind, even on your bad days."
Looking for an adventure?