Book Your Trip to Machu Picchu With Free Cancellation
Now is a good time to book a trip to Machu Picchu for travel later in 2020 or 2021 and support small travel companies. Adios Adventure Travel is offering free cancellation on trips to Peru of 5 days or more. With Machu Picchu being abandoned for 6 months, this is a good opportunity for travelers who want to see the Inca ruins in its most near natural state since the early days of the last century. 
What does "Free Cancellation" mean? 
Adios Adventure Travel will refund 100% of your deposit and waive the payment of your final balance if you cancel a qualifying trip.
What you need to know: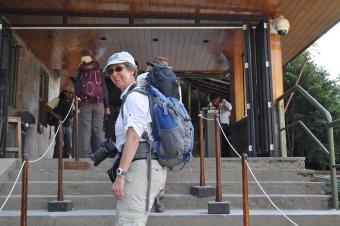 book a trip to Peru for 2 or more and pay 30% deposit refundable up to 16 days prior to arrival
covers the ground expenses for all accommodations, activities, transportation and tickets organized directly by Adios Adventure Travel.
may, or may not apply to Inca Trail permits, Amazon jungle lodges, and luxury hotels or flights 
does not apply to hotel, additional services or activities you book yourself 
we must receive and acknowledge written cancellation notice no later than 3PM on the 16 day prior to your arrival in Peru. (Based on Eastern time zone in the US)
pay final balance 16 days prior to arrival to secure your reservations
cancellations made 15 days or less from arrival are 100% non-refundable
By collaborating with our established service providers we are pleased to offer our travelers the flexibility of risk-free cancellation to help you protect your travel investment. For Inca Trail permits, our strategy is to wait to buy your permit until no earlier than 15 days before you arrive. Another factor that may affect refunds is whether or not you choose to reschedule your trip to a later date or if you want to cancel completely.
Can we book our trip to Peru on layaway?
Yes. We have helped many travelers achieve their dream of traveling to South America by helping them plan an itinerary and a budget that works. We will adjust the rules for risk-free cancellation based on your payment schedule. Follow this think to read more about layaway.
Should we buy travel insurance?
Yes. The best policy is CFAR (cancel for any reason). But even CFAR may not cover 100% of your investment. You need travel insurance to cover your flights and to fill in the gap once you are less than 15 days from your scheduled travel date. Beware of travel insurance policies with limited coverage. Will your policy cover cancellation during a pandemic? Does your policy cover additional expenses if your trip is interrupted?
By adapting to current trends, we intend to create win-win solutions for travelers who are ready to plan their trips to South America.
Got questions? Just ask. It's free!
Here's a link to the new rules for visitors at Machu Picchu
To take advantage of this offer, please ask for "Free Cancellation."
Contact Heather or Jacquie in our US office:
Contact by email / phone: 757-714-6649
Looking for an adventure?