5 Pro Tips for Organizing the Perfect Trip to Machu Picchu
Don't let tight connections and poor planning ruin your trip to Machu Picchu. We're Machu Picchu travel experts and here's our list of top tips to help you make the most of your trip to the famous citadel. 
#1 - Be Flexible.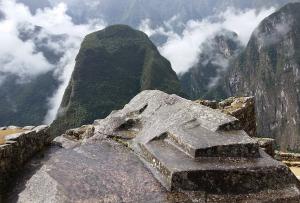 About everything. Aim for your target dates, hotels and ideal train departures. But give yourself permission to choose alternatives in case your 1st choice is not available. Bottom line is that even the tourist class hotels near Machu Picchu have basic comforts like hot water, breakfast and decent beds with linens. No matter what hotel you get, you'll be in close proximity to the prize! Machu Picchu.  
We recommend that you choose the train based on departure times.  Unless you plan to book the luxury Hiram Bingham train, the service on both the Expedition and Vistadome trains is roughly equal. Both have full back comfortable seats and panoramic windows. The biggest difference is how the snacks are served.  Click here to get a virtual tour to compare the trains.
#2 - Set up a 2 day trip to Machu Picchu.
If you want to ask for trouble, trying to do a 1 day from Cusco to Machu Picchu is the best way to tempt the gods of chaos and mayhem! Going for 2 days not only makes the trip more enjoyable, but gives you latitude for coping with last minute calamities. And you have the chance to visit Machu Picchu on 2 different days, in case the weather is uncooperative on one of them. On Day 1 you depart Cusco and make your way to Aguas Calientes and an afternoon visit to Machu Picchu. Then overnight in Aguas Calientes. On Day 2 you return to Machu Picchu for morning visit, then back to Cusco by evening.
#3 - Build in a buffer day on the front. And back.
Before you go to Machu Picchu, spend at least 1 full day and 2 nights in Cusco, where you have access to banking services, pharmacies, restaurants, museums, and anything else you can think of. Not to mention the chance to acclimatize. Flight delays to Cusco are not uncommon due to weather at high altitude, especially during the rainy season (November-April). Don't book the last flight of the day from Lima. Book a flight early in the day in case you get delayed or bumped. There's a good chance you'll get to Cusco later on the same day.  This is a good strategy to stay on track for your trip to Machu Picchu.
It is not advisable to book your flight from Cusco to Lima on the same day as your visit to Machu Picchu.  Travel time from Machu Picchu to Cusco is more than 5 hours with lots of opportunities for delays.  After your visit to the citadel, it's ideal to plan to overnight in Cusco and depart any time you like the next day.
#4 - Buy Entry Tickets that include the hikes.
Even if you don't plan to hike Huayna Picchu or Machu Picchu Mountain, it's to your advantage to spend the extra $20 pp for the benefit of entering Machu Picchu twice on the same ticket. This only works for morning entry. And we have a favor to ask. If you know for sure you don't plan to hike, please buy Machu Picchu Mountain tickets, which are less coveted than the Huayna Picchu tickets.  
#5 - Add the easy 1-day Inca Trail Hike
The 1 Day Inca Trail hike is part of a 2-Day trip to Machu Picchu.  Your family can split up for the day while some members do the hike and others take the train. Everyone meets up in Aguas Calientes at the end of the day and returns to Machu Picchu together on Day 2. 
We welcome your questions about organizing your trip to Machu Picchu or anywhere else in Ecuador, Peru, Bolivia or Chile. 
Contact our team in the US office:  757-304-8002 / 757-714-6649 / 757-270-9293 / info @ AdiosAdventureTravel.com
Looking for an adventure?