Travel Insurance for US residents: What you need to know
Do you have to buy travel insurance?
Unless you're traveling to a country that requires foreigners to show proof of medical insurance when entering, most independent travelers are not required to buy insurance. Some tour operators require medical and evacuation insurance as a prerequisite for participation.  For instance, the lodge-to-lodge trek in Peru requires that every hiker provide proof of coverage in order to book the hike.  The Peruvian government doesn't require insurance to hike the official Inca Trail.  Ecuador is still playing around with a plan that requires all foreigners to show proof of travel and medical coverage for the duration of their stay, at the time they arrive. Visitors who are not able to produce the proper documents will be required to purchase a policy in the airport.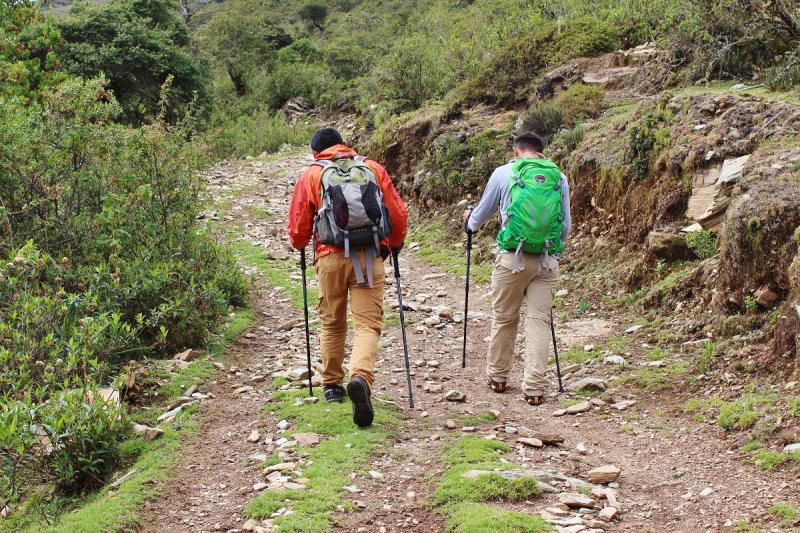 Will the insurance offered by the airline when I book my flight online cover my trip?
When you book flights online you may see a button to select travel insurance for a small extra cost.  It's usually very affordable and easy to include in your package. Don't assume it covers everything.  Generally, those cheap add-on plans do not cover ground expenses. Some airlines offer full insurance coverage. Delta Airlines offers plans with full coverage for delays, interruptions and 24/7 emergency medical care.  However they only offer it in for travel to select locations, limited to Argentina and Brazil in South America and several countries in Europe.  Check with specific airlines to see what each offers.
Who should we buy travel insurance from?
One of the best ways to compare coverage is a website called Insure My Trip. This website allows you to compare coverage and cost in one place.  Because Adios Adventure Travel offers hikes, treks and activities in remote areas, at altitude, as well as under the water (even SCUBA-DIVING), we have chosen to offer WORLD NOMADS travel insurance. Follow this link to get a free quote and look at what's covered.  I'm also providing a link to Travel Insurance FAQ from World Nomad team. Because everyone has questions. Tour operators and agencies are not responsible for the policy you choose. Affiliate links on Adios Adventure Travel are for your convenience.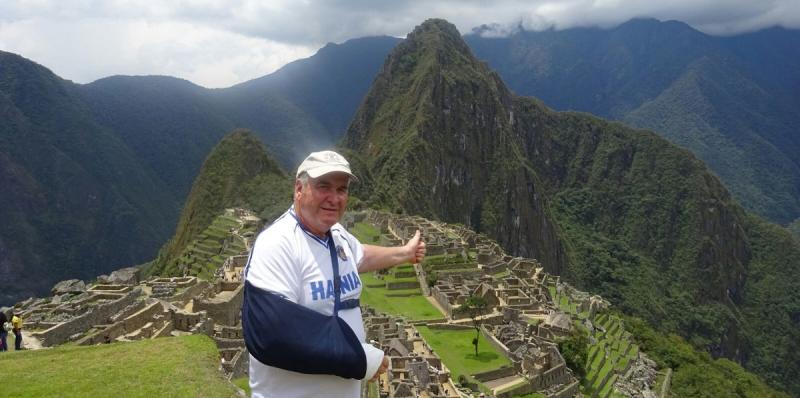 What about membership organizations that provide evacuations, field rescues and medical services?
Before you buy, it's worth it to compare the coverage they offer with World Nomads or another plan of your choosing. Unless you're a government employee, or work in diplomatic service, you may be overpaying for a service that is equivalent to what is offered by other standard carriers.  One thing to note is that some membership organizations do not cover SEARCHES.  If you're lost, they will not come and find you.  But as with most outfits that offer rescue, if you can get in touch, they will come and get you.  
How does travel insurance work if I need to use it while traveling?
If you need medical assistance while traveling, you will likely have to pay the full cost for treatment in cash or with credit card at the time the service is rendered.  Keep your copy of the official receipt to submit a claim to your insurance provider when you get home.  Additional expenses may include hotels, flights or medications.  How much extra funds should you bring? Costs vary but it's generally more affordable than the US.  For instance, the total cost for 1 broken arm including surgery, x-rays and casting came to a mere $650 USD. Travelers need to carry enough cash or credit card with high enough limit to cover unplanned expenses.  But a visit to a rural hospital emergency room in Peru Andes Mountains came to a total of $4.73.
Can I get travel insurance coverage if I have a special situation?
What if you're planning to get pregnant and don't want to do that high altitude hike (a wise decision) if you become pregnant after you book the trip? Or what if you have a family member with a chronic illness and need the flexibility to cancel your trip last minute? There are policies that will cover just about anything. It's called "Cancel for Any Reason" (CFAR). Some policies have age limits, but now it is possible to purchase coverage for adults of any age.  
Looking for an adventure?