Bolivia border visa: essential information for US Citizens
It was good while it lasted. After former president Evo Morales was "run out of town" in late 2019, US citizens were no longer required to obtain a visa upon entry to Bolivia.
However. politics being what it is, a lot has happened. I'm sorry to report that tourist visas are required for US citizens traveling to Bolivia. Check with the Bolivian embassy because I believe you must get it in advance, although I've had reports that in 2023 people are now getting them at the border. I've done it at the border at 3 different entry points and it's a slog through inconsistent bureaucratic policies that can vary depending on where you enter.
The Bolivian Embassy in Houston, Texas has the good description of the requirements for US citizens to obtain a visa.
Be aware that depending on where you live in the US, will determine which embassy you contact to obtain your Bolivian tourist visa in advance. I can't find any official written documents that confirm that US citizens can get a tourist visa upon entry to Bolivia, although I'm told people are doing it. (latest update June 2023)
Latest update about Bolivia following the presidential election in October 2020. The new president Luis Arce was sworn in as president in November 2020 and invited his old friend Evo Morales to return from exile. 
This information is provided as a service to our followers and we are not responsible for changes. Please check with your tour operator to reconfirm the requirements that may affect your entry to Bolivia.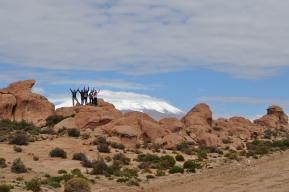 My original blog post below details the visa application process before the requirement for tourist visas was lifted in January 2020, then reinstated in May 2021. 
I've crossed from Peru into Bolivia on 3 different occasions and through 3 different checkpoints.  And each time I crossed I was asked to provide different information. What I learned is that there is no standard for crossing the border. Procedures vary depending on where you enter and who is on duty at the time.  I have included a list of all the essentials needed no matter where you cross.
Desaguadero - gritty border town on the edge of Peru.  From Puno, it takes about 2.5 hours by bus, which will stop and let everyone off to have their passports and documents stamped to exit Peru and reviewed to enter Bolivia. Then reboard the bus to La Paz.
La Paz International airport - located in el Alto at 14,000 ft altitude.  Flights arrive at all hours of the night.  Be prepared for slow service if you arrive outside of banker's hours.
Copacabana - small village located on the edge of Lake Titicaca on the Bolivian side.  The border crossing is about 15 - 20 minutes before the village.  You have a short walk between the Peruvian immigration office and the Bolivian immigration office.
San Pedro, Chile - it is possible to cross over from Atacama Desert in northern Chile. 
The procedure for entering Bolivia for US citizens is more complicated than for other countries.  Except Russia!  
Desaguadero
When I crossed Desaguadero, I was the only US citizen on the bus and was taken by an agent to a funky office on the Bolivian side where a young male agent, with his uniform unbuttoned so that I could see most of his chest, brashly instructed me to pay $135 USD in cash and directed me to go get a copy of my passport.  He never asked me if I had a copy of my passport, (which I had), so I assumed I was supposed to get a special copy. (which turned out not to be the case.)  We exchanged money and documents across his desktop where his "reading" material featuring photos of busty women, was prominently exposed.  It was a relief to get back on the bus and continue to La Paz with my new visa valid for 5 years.
La Paz International Airport
I was with a group of 8 who arrived at 5 am in La Paz. It was as if it was the first time Americans had arrived at this hour. Most of us didn't have Boliviano currency, so one person from our group collected funds from each of us and was allowed to enter the airport without clearing immigration, to change money at the cambio.  Then she returned and one by one each person painstakingly stood in line where passports and visa documents were processed.  Everyone was issued a 30 day visa and charged $50 USD.  But I've never heard of anyone else ever getting a 30 day visa.  And neither has my Bolivian guide who I've been working with now for 8 years.
Copacabana 
This was the most challenging crossing.  Our group of 8 had brought color copies of our passports, and we had $135 USD pp ready to pay, but the agent insisted we provide passport photos, $160 USD each, and individual copies of our itinerary and departure flight details. There just happened to be an office next door where we could have our passport photos taken and copy our documents. However, all of this was complicated by the added time it took us to wait for 3 Russian men to process their visas in front of us.  The bus didn't want to wait for us and was anxious to continue to Copacabana.  Fortunately our Bolivian guide showed up and was able to interface with the immigration officers then helped come up with a plan to let the bus continue.  Two of us got our visas, then jumped on and rode the bus to the next stop, where we collected the backpacks and belongings of our group on the way to Copacabana.  Meanwhile, the guide waited for everyone to get his/her visa and then drove the others into Copacabana to meet up with the first two on the bus.  Everything worked out fine in the end, if you don't count paying about $50 USD for passport photos and copies, not to mention extra $200 USD for the 10-year visas. Having our guide meet us at the crossing was a relief!
Going to Machu Picchu? Follow this link to get latest news
These are the documents I had to show to get a border visa when crossing into Bolivia: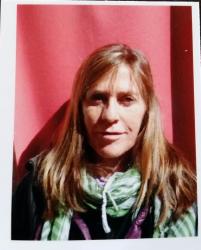 valid passport (should not expire less than 6 months from your departure date from Bolivia)
2 color passport photos for each person 
2 color copies of your passport printed on 8.5x11 inch size pages
your itinerary complete with hotel information and confirmation codes. Translated into Spanish. 1 copy for each person in your group. Printed on 8.5x11 inch size pages
Your full name on every page of every printed document (must not be hand written)
evidence of your departure flight/bus ticket info. 1 copy for each person in your group. (I know someone who showed her international flight from Lima to US, which was accepted)
Boliviano currency. (the bus will stop at a cambio right before the border. The only option is to buy money at whatever rate the proprieter chooses to offer)
$160 USD cash in perfect condition (visa is valid for 10 years in case you want to come back)
Yellow Fever vaccinations were not mentioned. But our itinerary did not include visit to the jungle. 
I've never been asked for bank statements but I know other people have. You may be able to weasel out of this one if all your other documents are in order. Your name should be printed on the bank statement if you choose to show one. I have heard that recent credit card statements are also acceptable.
E-Documents on phones or devices are not accepted.
One final note. If you take too long to clear immigration at Copacabana-Peru border crossing into Bolivia, the bus may continue to Copacabana without you. There is usually a small collectivo bus who will take you the final 8 KM to the bus stop in Copa. Take all your essentials and valuables with you when you get off the bus.
After all this, we noted that at least half of us had errors on our visas. Names were misspelled and dates of birth were incorrect. The details of our itinerary didn't seem to matter and I don't think anyone even looked at the hotels we were staying in. Accuracy didn't appear to be important.  
Where can US Citizens get Bolivia Tourist Visa Before Travel?
If you have the time, this is the best option. Here is link to Bolivia Embassy in Washington DC with instructions to apply in advance. Depending on which state you live in, will determine which embassy you apply to.  I don't recommend it for last-minute travel as there is no rush delivery.  The website says 10 business days. 
Travel from Peru
It's easy to combine a trip to Bolivia with your trip to Machu Picchu and Lake Titicaca. Let us know well in advance so we can make arrangements. We can help you set up your itinerary to travel overland or by air. Contact our US Office by email, phone or text. 757-714-6649
Looking for an adventure?