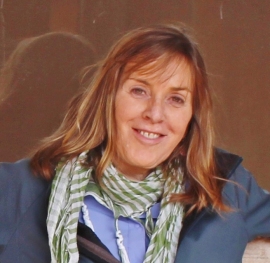 Hola from Virginia Beach, US!  
I am the co-founder and owner of the US office of Adios Adventure Travel. My co-founder, Vidal Jaquehua, a native guide and owner of the company brand in Peru, is an equity partner with whom I collaborated to create a travel company using a unique business model that could benefit both of us, as well as travelers, and especially people living in local communities. Vidal and I met on my first trip to Peru in 2007, while escorting a group of high school students on a service project, Through Vidal's kindred connections, I was able to observe how native Andean communities, in spite of harsh living conditions, still benefit in many ways, from living in close alliance with their natural surroundings. To say that first trip changed my life is an understatement. Vidal and I organized many subsequent group trips to Peru, and after more than 10 years of traveling in South America, we not only brought our own company to life, but have established an informal network of small local tour operators in Ecuador, Bolivia and Chile, with whom we now work to arrange trips
I hold a degree in Cultural Anthropology and worked as an archaeologist before joining the management teams at American Youth Hostels (AYH) and Colorado Outward Bound School (COBS), where I observed first-hand how outdoor experiences, especially cross-cultural, can affect not only your well-being, but also your worldview. i have always embraced outdoor-based challenges and cycled the entire mediterranean coast in Spain, hiked the Camino Santiago, and biked the full California coast in 11 days. I've hiked in Grand Canyon, Zion, Arches, Yosemite and 200 miles of the Appalachian Trail. Plus many hikes in South America, including the Inca Trail and Torres del Paine. 
It was only natural that while bicycling in Europe I would bump into the man who would become my forever husband and partner in raising two adventurous rippers.
Fitness is my passion and when I'm not working on organizing trips to South America, or managing our company, you'll find me tossing weights at the crossfit gym or pounding the local hiking trails soaking up the gifts of nature just so I stay ready for the next big adventure.