More than a stopover on the the way to Machu Picchu, Lima is becoming a center of exciting cultural, gastronomic & artistic activities.  In collaboration with local urban guides, we are delighted to offer a variety of Lima city excursions to give you a taste of the passionate Limeno spirit.  Our guides are punctual, reliable and knowledgable.  They are also our friends and when you meet them, we know they will become your friends too.
Tips for arranging your tours:
Flights from Lima to Cusco depart morning & early afternoon.  This is not enough time to arrange a Lima tour on the same day as your flight to Cusco.
Flights from Cusco to Lima depart morning & early afternoon.  If you have long layover in Lima before your international flight, it is possible to organize a Lima tour. Please remember that after 6 pm some places may be dark or closed.  If your flight from Cusco is delayed this could affect the quality of your tour if there is no daylight.  We'll do our best to work around these delays when they happen. We can often make changes & continue with your tour.
All city tours begin and end at your hotel.  To schedule a Lima tour starting/ending from the Lima airport, there is a transfer fee starting at $35 per group each way.  
Cruise ship travelers are invited to ask about group rates. Tours can begin/end at  the gate to the docks in the Callao Port of Call based on the arrival/departure schedule of your cruise ship. (special permits are required to come dockside to your cruise ship)
Lima City Tours
We arrange reliable Lima airport transfers starting at $35 (per group) & up each way. 
All guides speak English & Spanish.
(click here to book your favorite tour or arrange airport transfers)
Lima City DeTour - Unconventional views $76 USD PP  (min 2)         
One of Lima's most defining characteristics is the massive urban population of the city, caused by a constant migration of people from rural regions in the Andes in search of work. However, unemployment is still a serious problem, which leaves most people with no option but to work in the informal economy.
In our "Lima City Detour" we'll show you not only the upper-class neighborhoods of Lima on the conventional tourist route, but a more authentic and honest journey where one can appreciate the marked cultural and economic diversity of our capital city. It's the real taste of Lima that you are looking for.
We'll walk by "El Olivar", a 400-year old olive grove in the prosperous district of San Isidro where some of the most refined architectural designs of Lima can be found. The neighboring district of La Victoria is dramatically different, and we'll drive through some densely populated areas and markets that may not be as well-maintained and sophisticated but are certainly very interesting to observe.
We´ll follow our detour to "Cerro San Cristobal", the highest populated hill of Lima (400masl). The drive up is a unique experience with colorful houses and panoramic views on every curve. On a clear day, the whole city can be seen from the top!
Finally, on our way down, we'll have time to walk around the Main Square of Lima and the surrounding streets. Highlights include the San Francisco Church, the Muralla Park and the no less beautiful San Martin Square, where we will end our journey.
For those interested in a non-conventional and authentic glimpse of Peruvian reality.        
Duration:  3 to 3.5 hours
Begins/Ends:  Your Lima hotel
Includes:  Private guide, private transport, entrance & snacks  
Gastronomic Adventure . . . in a gourmet restaurant $168 pp (min 2)    
Eating in a gourmet restaurant with a good ocean view is great! BUT HAVING THE CHEF
AND BARTENDER SHARING THEIR SECRETS with you is a privilege!
Itinerary:
We´ll pick you up at the hotel and start our outing visiting the colorful market of Surquillo where we
will learn about the ingredients that we´ll use in our gastronomy and cocktail demonstration and
taste other exotic fruits and vegetables grown in our country. This is also a priceless opportunity to
experience part of the diverse culture of Limeños, the value of money and the relationship
developed between buyerand seller.
Later, we´ll go to our restaurant* where the bartender and chef will reveal their secrets for
preparing delicious Peruvian cocktails and dishes. First, to wet our appetites, we´ll learn how to
prepare the best Pisco Sour and Algarrobina! Two of our most popular Pisco based drinks!. Later,
we´ll watch the chef cook three of the most traditional dishes in Lima: Lima Style Causa, Cebiche and
Lomo Saltado.
So that you´ll never forget your culinary experience, we´ll give you all the recipes to try out
on your friends and family back home. We´ll conclude our culinary adventure with a meal you'll never
forget – the perfect ending to a perfect outing.
Highlights: the local market, gastronomy & cocktail adventures in the restaurant
What to bring: Comfortable clothes and shoes, camera and a good appetite.
Our private service includes:  Transfers to and from a hotel in Miraflores or San Isidro (for other districts please ask), Spanish or English speaking  guide (for other languages please ask), cocktail and cooking demonstration, buffet or set menu lunch, printed recipe and a nice certificate for each participant.
Duration:  4.5 hours
Pachacamac - Legendary Ruins   $76 USD pp (min 2)
Driving 31.5 km south, we arrive at Pachacamac Archaeological Site. This Ceremonial Center was occupied between 200 BC and 1532 AD by Lima, Wari, Ischma and Quechua cultures. PACHACAMAC, considered as the "Lord of the tremors" and the God that kept equilibrium in the world, was the most venerated deity in the coast of Peru for almost seventeen centuries! For that reason, the architecture, as well as the history and legend that lies behind it, is staggering and well worth exploring and learning about.
We´ll visit the most representative temples scattered around the site, like the Temple of the Sun, which was formerly painted in a vivid red colour and decorated with niches facing the Pacific Ocean, and the Temple of the Mamaconas or Acllawasi, where maidens of high status lived and were dedicated to worshipping the Sun, to the production of fine textiles, and to be chosen as wives for the Inca and Nobles.
Before we go back, we´ll have enough time to visit the small site museum and enjoy a fresh, homemade sandwich and a drink in the cafeteria or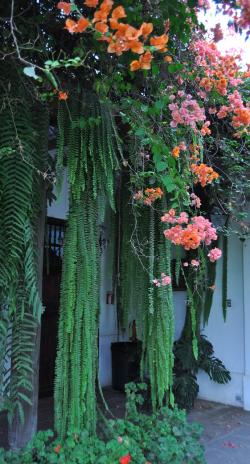 another nice area of our choice.
For those who would like to learn about the presence of ancient civilizations.    
Duration:  3 to 3.5 hours
Begins/Ends:  Your Lima hotel (closed on Mondays)
Includes:  Private guide, private transport, entrance, fresh sandwich & drink               
Pucusana Fishing Village  $106 USD pp     (min 2)
We´ll pick you up at the hotel and drive south to Pucusana where we´ll visit the "Devil´s Mouth"
which is a 50m eroded  opening  on  the  rock, created by crashing  waves. We´ll also visit the boardwalk, the dock with its colorful boats and the fish market with an amazing diversity of seafood.
After, we´ll board a small fishing boat and experience a very unique ride around the so-called
"Galapagos Islands", home to a variety of wildlife such as sea lions, pelicans, Peruvian boobies,
cormorants, Inca terns and  even the elusive Humboldt Penguins, (the only penguin species in
Peru!). Without any doubt, this is the most authentic way to experience a natural wildlife refuge close to
Lima.  
For nature lovers who want to go outside the city
Duration:  3.5 - 4 hours
Begins/Ends:  Your Lima hotel
Includes:  Private guide, private transport, entrance, fresh sandwich & drink                               
Pantanos de Villa - Nature Reserve $85 USD pp (min 2)              
Pantanos de Villa, Lima´s only Nature Reserve, is situated 19km south of the city on the Pan American Highway. According to research, this internationally recognized ecosystem of swamps, lagoons and reeds on the shores of the Pacific Ocean is home to about 150 species of resident and migratory birds. Whether you are a birdwatcher or not, walking the trails and contemplating the surroundings from the observation towers is a fabulous way to be introduced to the ecology of the Villa Wetlands that are so important to our city. Photography and bird watching opportunities are guaranteed!
We´ll explore Pantanos de Villa in search of wildlife. There are regular sightings of Coots, Herons, Gulls, Grebes, Ducks, Night herons, Vultures and other birds. It is also possible to see species of fish, insects, rodents and reptiles!
We´ll end our journey on a sandy beach nearby with the Pacific Ocean lapping at your feet! We´ll have enough time to relax, set up our picnic table and enjoy homemade sandwiches and a drink before we drive back.
For those who care for the protection of natural habitats and communities.           
Duration:  3 to 3.5 hours
Begins/Ends:  Your Lima hotel (closed on Mondays)
Includes:  Private guide, private transport, entrance, fresh sandwich & drink                                    
Chorrillos & Barranco - Picturesque Seaside Districts                
The seaside districts of Chorrillos and Barranco, founded in the second half of the 19th century, are two of the most picturesque neighbourhoods of Lima. Only by visiting some of their surroundings shall we comprehend the history, heritage and current lifestyle of their residents.
We´ll start our journey in Chorrillos´ fishing port where we´ll have good photography and wildlife watching opportunities. It will also be possible to arrange an optional short boat ride!
Afterwards, we´ll drive to the top of "El Morro Solar", a hill declared an historical monument, from where we look out over, on a clear day, the sea and our so-called green coast. Later, a place known as "The leap of the monk", a cliff over the splashing waters of the Pacific Ocean, will remind us of one of the many forbidden romances during our colonial period. Then, after stopping for a snack in the formerly exclusive beach resort of "La Herradura", we will bid farewell to Chorrillos before we continue to Barranco.
We´ll finish our journey cruising around Barranco´s walkways and parks. The bridge of sighs, flower filled gardens, colourful houses and outlooks are, and have always been, mute witnesses of love stories and inspiration for artists, musicians, photographers and travellers.
This journey will make us feel our own romance for Chorrillos and Barranco´s people and tradition because at the end of the day… All we need is Love…
For those who enjoy varied experiences without going too far            
Duration:  3 to 3.5 hours
Begins/Ends:  Your Lima hotel
Includes:  Private guide, private transport, entrance & snacks         
Lima Birdwatching
Pantanos de Villa & San Pedro Fields - Coastal Marshes          
Pantanos de Villa is a small protected marsh (396ha) within the city limits of Lima, despite its proximity to the city, the site supports most of the coastal marsh species found in Peru and was declared a Ramsar Site (a wetland of international importance) in 1977. More than 130 bird species have been recorded here and typically more than 50 species can be seen on a single visit.                    
It is an excellent place to spend a morning or afternoon in Lima and offers a good introduction to Peruvian birds. We can also visit San Pedro and combine the fields with sea watching from the shore.
Duration:  varies.  please contact - info@adiosadventuretravel.com
Begins/Ends:  Your Lima hotel
Includes:  Private guide, private transport                   
Lomas de Lachay - Intro to Peruvian birding           
With only about 55 bird species here, Lomas de Lachay is a good introduction to Peruvian birdwatching.  It holds some specialties and four endemics that are difficult to see elsewhere. It is best to visit during the wet season when it gives the impression of a cloud forest (between May to November) but the most interesting birds are year round residents.
The endemic Thick billed miner can often be seen in rocky places. Peruvian sheartail, Purple-collared woodstar and Oasis hummingbird are active in open areas anywhere with flowering plants.       
Duration:  varies (please contact info@adiosadventuretravel.com)
Begins/Ends:  Your Lima hotel
Includes:  Private guide, private transport            
El Olivar - Urban Olive Forest Habitat            
With a number of 25 to 30 species of birds, urban parks present moderate challenges to survival.  Urban birds are usually flexible about their food and are well adapted to habitats with open vegetation.
Many species have been introduced artificially by escaping from cages and have established stable urban populations, as the case Azuleja Tanager (Blue-gray tanager), which is native to the Amazon, and the Emerald Parakeet (Pacific parrotlet) .
Other species such as the Cerulean Honeypot (Bananaquit), the domestic pigeon (Rock Dove) and Casero Sparrow (House sparrow) have been very successful in its continental expansion to fully adapt  to environments modified by human activity.

Parks and gardens include various pastures that attract a variety of pigeons, doves and shiny Tordo (Shiny Cowbird); and areas with flowers, ideal for honeypot Warbler and hummingbirds.  Power lines and other key places offer refuge for tropical species (tropical Kingbird); specialists in catching insects on the wing; roofs  provide safe nesting places for House Sparrow, and areas above the tall trees and open spaces, offer ideal conditions for insects that attract swallows.
Characteristic birds of the area include the Turtupilín (Vermillion flycatcher) and the most well-known raptors are the Gavilan Podermos Cinnamon (Harris hawk) and the Bell-Owl (Barn Owl)
Duration:  varies (please contact info@adiosadventuretravel.com)
Begins/Ends:  Your Lima hotel
Includes:  Private guide, private transport