We organize the logistics to travel to Machu Picchu in Peru & Galapagos Islands, off the coast of Ecuador.  We can answer your questions and fill in all the gaps.  How long does it take to travel between Machu Picchu & Galapagos?  Can you fly directly from Cusco to Galapagos airport?
Tell us how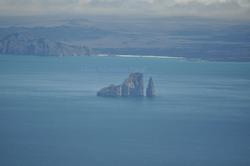 much time you have and we set up the itinerary that best fits your needs.  We help you choose and book the multi-city international airfare and we take care of the rest. 
Choose superior accommodations with full guide & escort
Or choose the budget options which offer flexibility for accommodations and guide service with different pricing.  Combine with 5 or 7 day Machu Picchu Traditional tour and you have a variation of the same trip. 
Let us know which tour best meets your needs.  It is recommended to book Galapagos tours for 2 at least 6-8 months in advance and for larger groups, at least one year.  
TIP:  land-based tours are the best option for making a last-minute booking.