How can you get to Machu Picchu if you're on a tight budget?  In today's tech-savvy world, racking up frequent flyer miles has become a national pasttime.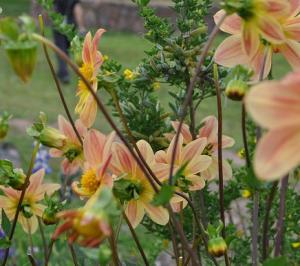 Let's say you can get to Cusco, Peru with your award miles. Now what?  Don't speak the language?  There's an app for that.  Looking for a restaurant?  There's a travel forum for that.  But how do you tie it all together into one amazing travel experience, just right for you?
If you're traveling to Peru, Ecuador and Bolivia,  Adios Adventure Travel is your best resource.  We're experts, we speak English and Spanish, and we are genuinely NOT interested in seeing how many people we can squeeze on to one tour bus!  Our motto "because it's your adventure," means that we want to help you achieve your travel goals.  Check out these deals for package tours.  They're private, unless otherwise specified and although they are standardized, we go out of our way to make each tour unique, which gives you more value for each dollar you spend. 
Budget saving travel tips:

Machu Picchu 4-Day Vacation - Only $827 pp and includes hotels & entry fees/transportation/guided tour of Machu Picchu
Land-based tours to Galapagos for Independent travelers are a good deal.