Whether you want an excursion solely in the Amazon rain forest or combined with other destinations, we
offer several options for couples, families or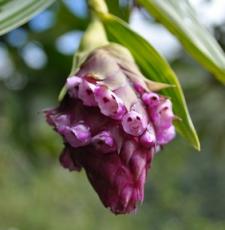 groups.  Tours can be booked year round.  Jungle lodges have limited spaces and it's best to book at least 4 months in advance.
All Jungle trips are guided and include hiking, night walks, exploring by boat, nature watching and sleeping in eco-lodges.  Some lodges may not have electricity.  Lodges have private bedrooms and bathrooms, central dining areas and clean water for bathing and drinking.
Manu Biosphere Reserve: (Peru)

Manu Biosphere Reserve is located on the eastern slope of the Andes Mountains in Peru, about 8 hours by bus from Cusco.  We offer tours of 6, 7 or 9 days.  The 5 day tour is centered around the cultural zone and we don't recommend it. It's best if allow at least 7 days or longer to enter the reserve zone.  Access to the reserve may be limited in March due to wet conditions.  All meals and transportation to/from, are included.  All tours start and end in Cusco and can easily be combined with tours to Machu Picchu or Lake Titicaca.
Tambopata National Reserve: (Peru)

Tambopata National Reserve is located in the Peruvian jungle about 55 minutes by air from Cusco or 2.5 hours by air from Lima.  Flights can originate from Lima or Cusco and end in Lima or Cusco.  Minimum tour is 3 days and longer tours are available. We recommend allowing at least 4 days.  And we now offer 3 Day trips to luxury Amazonica Lodge.  We can book domestic flights on request. 
Amazon Tours in Iquitos: (Peru)

Tours to Iquitos, Peru must fly in and out of Lima, Peru.  There are no direct flights to Cusco or Juliaca from Iquitos.  We can arrange accommodations and other services on request in Iquitos or Lima before tours commence or once they have concluded.
Ecuador Jungle Tours: 

In Ecuador, you can choose from stationary tours, where you stay in a lodge while exploring the surrounding area, or moving tours, including a very cool luxury riverboat cruise for 4,5 or 8 days.  4-Day jungle cruises start on Friday and end Monday.  5-Day jungle cruises start on Monday and end Friday.
Bolivia Amazon Tours:
Trips to the Bolivian Amazon start and end in La Paz and can be combined with your vacation to the unique and amazing Uyuni Salt Flats.  Drive or fly to the gateway town of Rurrenabaque.  We recommend at least 4 days for the Amazon portion of your trip, 3 days for the Salt Flats portion and highly recommend a 3 day jeep trek to the Bolivian desert which is contiguous to the Salt Flats. 
Please review the information about Yellow Fever Vaccination and malaria prophylaxis with your physician to determine your needs, or consult your government's center for disease control.
Please choose your preferred travel dates, then contact us for full itinerary, availability and a quote.  Each itinerary is customized based on your needs and interests. Let us know the number of people traveling and your special interests, including bird watching, photography or cooking.  Active travelers may be seeking "soft adventure" activities including biking, kayaking or canopy climbing.