How to pay for your trip
Adios Adventure Travel offers 4 options for making payments.   Groups can pay separately or together.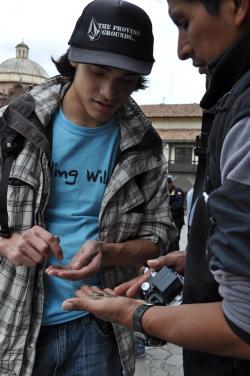 1) Call in your VISA, MASTERCARD, AMERICAN EXPRESS or DISCOVER card by phone to our US office. 757-270-9293 or 714-6649 M-F from 9 am - 5 pm EST or by appointment. 
2) Secure online trip payments through PayPal.  Because we customize your itineraries, every invoice is emailed separately from our Paypal account.  You contact us when you are ready to pay.  We'll send a custom invoice from PayPal directly to your email. Best for Paypal account holders.
3) Bank to bank domestic or international wire transfer.  This option is best for groups who want to send their deposits together. Banks usually charge a single, set wire fee. Please contact us and we will provide you with wiring instructions. (This service is available to individuals as well.)
4) Personal Checks. Please contact us for mailing instructions if you would like to pay by check. Checks must be received at least 60 days prior to start of trip and must be in US Dollars