Our travel philosophy and company ethics are best represented by our small group tours. From the moment you reach out to contact us, we want to know about you. And your interests and needs.  Although you will find many itineraries on this website, they are there for inspiration.  We prefer to sell the best trips, not the most trips.  And that means that every itinerary is modified to fit you.  

Whether by train, or on foot, we want to maximize your opportunity for unscripted adventures along-the-way to Machu Picchu or other destinations.  These experience are just as important as the intentional activities we organize.  And we think it's OK for you to stop and smell the llamas. 

Adios Adventure Travel organizes guided tours and vacation packages which include comfortable hotel
accommodations with private baths, daily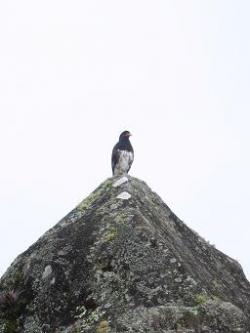 excursions and archaeological trips escorted by professional, multi-lingual guides.  We arrange all transportation (except international air) and transfers by licensed drivers, including assistance upon arrival in Lima, Cusco, Quito or the city of your choice.  For luxury travelers, we can include overnights in the Sanctuary Hotel near Machupicchu or the Monastery Hotel in Cuzco.  Hikers can trek the 4-day Classic Inca Trail or choose the 7-Day Salkantay route & stay in comfortable lodges.
Adios Adventure Travel does not sub-contract & because we organize everything ourselves, we have control over the details that make your trips meaningful and affordable. We are able to pass the savings on to our customers. Former clients come back and have told others about their experiences.  Vidal Jaquehua, has guided thousands of travelers to Machu Picchu for over 20 years & Jacquie Whitt has more than 20 years experience in the adventure travel industry. Adios Adventure Travel passionately strives to preserve and support regional cultures and ancient traditions in Peru, Ecuador & Bolivia, through voluntourism, fair employment practices, service projects and by supporting indigenous industries, with all profits reinvested in the local economy.
The goal of Adios Adventure Travel is to exceed the expectations of every traveler, primarily by providing authentic experiences and customized, yet flexible vacations with attention to comfort and safety. Travelers can enjoy a trip of adventure without worry. Adios Adventure Travel is equipped to handle any size group, but we specialize in small groups including students, organizations and families. As an adventure tour operator, our goal is to promote meaningful tourism and travel in Peru and Ecuador. We have guided thousands of travelers and because we live locally, we can take you off the beaten tourist track, to the real South America. "
Comments from travelers:
"We chose Adios Adventures for our 16 day Peru adventure after hearing about them in forums. We'd been trying to decide between Gap and Intrepid, even though both seemed expensive and neither had our preferred dates. We saw Adios had glowing reviews in a few forums comparing the other companies and emailed Vidal to get a quote. We got a response almost immediately from Jacquie, Vidal's side-kick based in the US, and were offered a package that was perfect for us - the right price, our dates, our chosen level of involvement (rest days included for us) and low-to-mid range accommodation - because we're backpacking around the world and didn't want to blow our budgets!"
"Now our tour is finished, we hold Adios Adventures in even higher esteem. Even with how smoothly everything had been organised by Jacquie and Vidal in the months before the trip, we were still blown away by their awesomeness the moment we kicked off the tour in Bolivia. I could write paragraphs for each of the 16 days, but instead I'll break it down to what was important."