Best Honeymoon Hikes in Peru
We compiled a list of the best honeymoon hikes in Peru.  From easy to hard, and short to long, there are many choices to fit every budget and ability.  The rainy season in Peru is from December through early April.  It doesn't mean you can't hike, but you should be prepared for all kinds of weather including sunny, cool, warm and rainy. 
All hikes are available year round except the 2-day and 4-day Inca Trail which is closed every Feburary.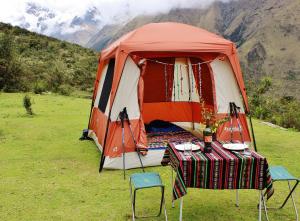 Shortest and easiest hikes:
2-Day Inca Trail hike is perfect for couples who are short on time or want the activity of a hike but no camping.  
Tip: if you are traveling with family, this hike is most likely to meet the needs of "most" active travelers of all ages.
Permits are required, but rarely sell out.
Cusco Historical Outskirts hike is only 7 KM and is mostly downhill.
Classic Hikes:
Over the top hikes:
Customized hikes:
Looking for an adventure?