Machu Picchu travel disruptions: what to expect
Whether it's a local strike, bad weather, unexpected illness or other random misfortune, interruptions can occur on any trip to Machu Picchu at any time during the year.  
Due to the remote location, getting to Machu Picchu from Cusco requires a 2 hour transfer by car/bus through the Sacred Valley, 2 hour train ride to Aguas Calientes and 30 minute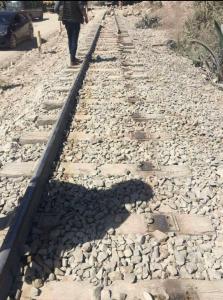 shuttle bus ride to the main entry. One way.  (Unless you want to hike 4 days on the Inca Trail)  Each leg of the journey includes it's own potential risks for mechanical failures, traffic congestion and weather calamities. (weather problems are most likely to occur towards the end of the rainy season from February to April).  Not to mention that the Peruvian Golden Egg gets innocently drawn into tug-o-wars, as various local factions will not hesitate to block access to the world-famous "money magnet," if it means getting the attention of the Peruvian government for their cause.  
This is the cost of being "a new wonder," a world heritage site located in a developing country where luxury services and primitive surroundings collide.  This is where the benefit of having the title of "the most exclusive," or "the best," are rendered meaningless when aligned with the hindrances of being in a country with rudimentary infrastructure.  All advantages gained from comfortable amenities can be wiped out in an instant by the curse of deprivation amidst a harsh landscape. Welcome to Peru!
How can you protect your travel investment?  How can you prepare for this kind of travel and what are your options if you can't get to Machu Picchu?  
Buy travel insurance. Real insurance, not the $25 deal you have to click "no" to when you buy your flight.  Read the fine print to see what's covered.  For instance, if you twist your ankle a week before your trip, you should find out what % of your expenses are covered. Remember, it's just as important to find out what's NOT covered. (we recommend WORLD NOMADS)
Before you go, establish contact with someone local.  If you're on a guided tour, that should be your tour operator. They should send you a packing list and other travel preparation information.  If you're traveling independently, contact your hotel in Cusco.  
After you arrive in Peru, what should you do if access to Machu Picchu is limited or blocked?
Safety comes first.  Some obstacles can be circumvented, but others should not be attempted if your safety or that of your guide, driver or porter, is at risk
Consider revising your scheduled visit to Machu Picchu to a different day, even if it means skipping other activities. (Pre-purchased entry tickets can't be changed. Buy a new ticket in the offices in Cusco or Aguas Calientes.  Tickets can't be purchased at the main entry to MP)
Before you book your trip, find out if your tour operator offers travel assistance.  Adios Adventure Travel does assist travelers, but not all operators do. It may be necessary to change hotel or train reservations.  Be prepared to pay a penalty or make a new reservation at a different hotel.  Train tickets can sometimes be changed if you go to the ticket office in Cusco.  For travelers who book guided trips, your operator may be able to handle all the changes for you providing there is space available and you are willing to pay penalty fees. 
Groups at risk for missing flights can expect to pay penalty fees. It's best to contact local offices in Cusco or Lima to rebook flights because local airline staff are likely to be more aware of local situations and may have authority to rebook flights with reduced or no penalties.  If you call 800 numbers for airlines in other countries, they may not be aware of problems locally and may not be in a position to offer as much assistance (or sympathy) as agents in local offices. 
Large groups may need to break up into smaller groups for trains and hotels.  If you booked your all -(or mostly) inclusive trip through a tour company, they should assist you with the reservations and changes. Any penalties or expenses incurred will be your responsibility.  Depending on the season, finding trains and hotels for a group last minute can be a daunting task. Please be patient and understand that the operator knows you want to be together and will only put you in separate trains or hotels as a last resort. 
If trains are not functioning or available, traveling through the back route to Machu Picchu may be an option for some who are able to tolerate 8-10 hour bus or taxi ride followed by 15 Km walk (2.5-3.5 hours) along flat (scenic) route next to the railway tracks from hidroelectric station. (each way.  And hopefully only 1 way)
Keep track of all your receipts for additional costs in case you need to file an insurance claim when you return. This may include cash spent for meals and taxis.
For independent travelers, before you depart, make a list of local phone numbers and addresses for your local airlines, hotels, train tickets and Machu Picchu ticket office.  
One of the advantages of booking your trip through a tour operator is the benefit of travel assistance.  No tour operator can guarantee an outcome, however they are there to assist you and negotiate on your behalf when services or reservations need to be changed.  Local operators have access to valueable intel that gives them advance warning for things like strikes and knowledge about festivals/events that can cause congestion and delays.  If you get sick, your operator may be able to help you change your itinerary and get you to Machu Picchu, even if you are not able to participate in other activities.  
Beginning July 1, 2017, entry tickets to Machu Picchu are now half day.  What has become the biggest obstacle to entering Machu Picchu?
 It's not what you think.  Click here for full details
Adios Adventure Travel offers full service travel assistance in all the countries where we operate, including Peru, Ecuador, Galapagos Islands, Bolivia and Chile.  Our teams in each country work closely to solve problems and assist you with any reasonable request.  
Looking for an adventure?