Peru Floods and Travel to Machu Picchu 2017
For anyone planning an upcoming trip to Machu Picchu, all eyes have been on the news about flooding in Peru.  This year, the rainy season, from late November to late March, has been particularly severe along the coastal regions of Peru.  Deaths have been reported in small communities to the north and south of Lima. 
May 28 Update:
At this time, aid workers who were evacuated due to flooding, have returned to their villages and resumed their duties.  There are no delays or issues for travelers going to Lima, Cusco, Puerto Maldonado, Puno, Arequipa, Paracas or Piura.  
All the News About Machu Picchu:
Click here to see up-to-date information about new Machu Picchu half-day tickets and other news affecting travelers
March 26 Update: first-hand report from one of our guides. 
South of Lima, the coastal region is pretty much normal. Flights in and out of Lima are operating on schedule. A few flights taking supplies to flooded areas north of Lima were delayed or cancelled due to congested air traffic. The only difficulty was finding bottled drinking water in Lima city center.  Roads to Paracas, Ica and Nazca were fine. The boats to Ballestas Island were operating on schedule as were the dune buggies in Huacachina.  
But north of Lima the small towns and communities are struggling to protect lives as well as restore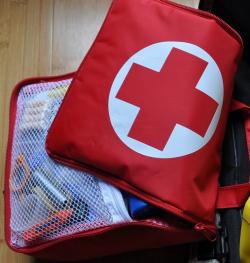 basic services like electricity and water.  After the rains stop, the problem does not go away.  If anything, matters get more complicated because of limited access to electricity and plumbing which can lead to squalid conditions and the development of water-borne illnesses.
How will the floods affect travel to Machu Picchu?
There have been no reports of interruptions of flights between Lima and Cusco.  And there have been no reports of problems with hotels in Miraflores, Barranco or any other communities visited by the majority of tourists who plan to visit Lima city center.  As a matter of fact, tourist dollars are even more important now to keep the economy going.  There is no impact on travel to Cusco or Machu Picchu.  Flights between Lima and Cusco are on normal schedules, which are subject to what we call "normal" delays due to fog or misty conditions which occur during the rainy season in Cusco.  Transportation and hotels in Cusco and Machu Picchu are not affected by the severe rains and flooding. 
Mudslide temporarily closes 1-day Inca Trail hike to Machu Picchu

March 24, 2017. A portion of the 1-day Inca Trail has been closed due to a landslide on the trail.  The location of the slide is just below the waterfall before the WinayWayna ruins.  A detour has been set up and Machu Picchu was not affected.  For full details, click her to see the full story.
What parts of Lima are affected by the floods?
The reports you see online spotlight the small communities outside the city center with modest structures built near small creeks and waterways that have essentially turned into churning rivers. Average annual rainfall in Lima is barely 6.4 mm / 1/4 in. Lima is a huge sprawling metropolis of 10 million people who live in 43 districts. These small communities on the fringe of Lima do not have the infrastructure to handle a sudden deluge, let alone the municipal services needed to handle the aftermath.  82% of Lima residents live in households that earn less than 2000 Nuevo Soles monthly. (about $600 USD). 
How will floods affect travel to other regions in Peru?
Visitors planning to travel north of Lima should check with their hotels, operators and local contacts to confirm that it is safe to travel. Roads should be clear, hotels should have municipal electricity service, and plumbing should be in tact.  Anything less could constitute unsafe conditions and travel plans should be revised. This includes Piura andTrujillo. Our reports have confirmed that travel to Nazca, Pisco, Paracas, Ica and Huacachina are operating as normal.  There are no issues with flights to Puerto Maldonado in the Amazon, or flights to Juliaca near Lake Titicaca.
What can you do to help the people in Peru?
As a result of the damage due to rains and floods, access to clean drinking water is now a critical problem. Let me introduce Miranda Spindt from Wisconsin.  She is a medical worker who has volunteered in Peru.  Miranda set up a Go Fund Me site to collect donations, all of which will go towards the purchase of water purification systems. Having access to clean water is essential to protect lives and aid residents who have the monumental task of restoring these devastated communities.  
If you're traveling to Peru and planning a visit to Lima city center, Here is a link to a list of shelters and organizations in Lima  who are spearheading efforts to assist the small communities that have been hit the hardest.  Contact information for donation centers as well as lists of items needed can be found in this link.  
If you have any other questions, feel free to contact our US office in Virginia. 757-714-6649
Looking for an adventure?