World Orchid Conference 2017: Travel to Ecuador
Book your trip now for the 22nd Annual World Orchid Conference in 2017. Travel to Guayaquil on the coast of Ecuador in South America.
Conference Dates: begins Wednesday, November 8 at 9 am through Sunday, November 12 at 5 pm.
Location:  Guayaquil Convention Center 
Flights depart daily from the US including Miami/Ft Lauderdale, Atlanta, Washington DC, Houston, Los Angeles and other hub cities.
What can you see and do in Ecuador:
We help you combine your visit to the conference with travel around Ecuador, including trips to Amazon rain forest, equator museum, cloud forest, volcanoes, and of course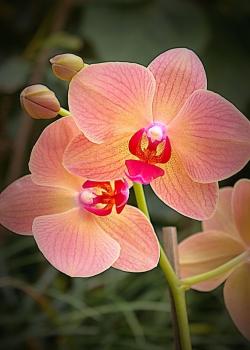 Galapagos Islands. Visit Cuenca, an iconic cultural mecca, or drive up the coast to explore small, bohemian resorts. Travel to Quito, the capital city and nearby equator museum.  
Here's the link to self-register for the conference.  Choose from single, couple and student rates for tickets.
All lectures at the conference will have simulateneous translation (English & Spanish) with two concurrent sessions. Bring your spouse and friends to share and enjoy exotic orchid displays from around the world, the music, food and culture of Ecuador, and the grand gala dinner.  
Adios Adventure Travel can arrange private guided exursions for small groups anywhere in Ecuador or land-based adventures to Galapagos Islands. Or continue to Peru to explore Machu Picchu and the land of the Inca.
Who should Travel:
For photographers, orchid lovers, birdwatchers and nature lovers of all ages. Contact Adios Adventure Travel US Office in Virginia by email or phone: 757-304-8002 
What you need to travel to Ecuador:
Helpful information to know:
number of people in your group and how you want to share your hotel rooms (choose from single, double or triple)
dates and total number of days you have to travel either before or after the Orchid Conference
special interests or limitations
Looking for an adventure?