How to Spot The Hidden Value of Professional Travel Services
How do you measure value?  Especially when it involves experiences like travel? The obvious worth is what you see on the surface.  This may include tours with small groups, hotels with amenities or enhanced activities. What you see is the advertised cost for a trip.  And then it's up to you to determine if the value of those costs are justified.  Does that trip meet your budget as well as your interests?
Jacquie Whitt and Vidal Jaquehua, the co-founders of Adios Adventure Travel believe that value begins with 3 simple ideas: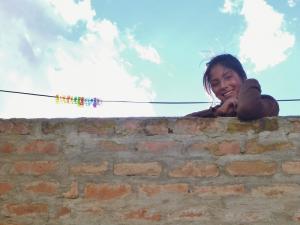 travelers should expect the best quality service at the lowest prices
agents / operators should support the local economy in all the destinations where they offer trips
local staff and guides should be fairly compensated with competitive wages, bonuses and perks
Standards above the norm
It's the job of the tour operator to research and explore new destinations and activities in order to continue to meet the needs of travelers of all ages, abilities and interests.  We pay our staff to travel in order to gain a deeper understanding of the obstacles and benefits of visiting each of our destinations.  This is the best way to understand the impact of local conditions and how the infrastructure will affect a travelers' experiences. Not all destinations are good matches for all travelers.  For instance, there is no air conditioning in the Amazon jungle lodges where we send our groups in Peru, even in the upscale facilities. For some people, this is a deal breaker.  Another thing that is not obvious to consumers when deciding which jungle lodge to stay in, is the duration of the canoe ride to get there. This varies from 45 minutes to 4 hours.  There's nothing worse than discovering you're on the wrong trip after you get there!
We think the standard for guide service should be the same for every group.  Travelers should not be expected to pay more for "better" service. All our groups are provided the same level of attention. Vidal Jaquehua, who lives in Cusco, recruits, trains and manages the guides for Adios Adventure Travel.  Guides-in-training tag along with lead guides so they can learn the rhythms of the company.  This includes providing contracted services like guided tours and activities, but also means solving problems and learning to anticipate travelers's needs.  
Many unseen services are provided when the need arises. The very nature of this kind of travel revolves around a complex mix of scheduled services and activities that you see on your itinerary, combined with spontaneous travel experiences. As an example, all photographers want to shoot Machu Picchu, but they also want to shoot places that are unknown. Foodie travelers can take cooking classes and visit restaurants, but their experience will be enhanced if their guide includes a stop at a Qechua farm during harvest season. These opportunities are dependent on things like weather, the well-being of the traveler and local driving conditions. However, a good guide will aim to work around obstacles and cater to the special interests of his or her group while making his or her services look normal and seamless.   
Here's what you may not see:
easy access to nurturing pre-departure preparation and assistance
before and after booking you need prompt and reliable responses to your questions 
expert advice and insider information to help you choose and discover appropriate tours and activities
communication with local providers to prepare the guides for your special activities or interests
itemized list of everything included and not included in your trip
opportunity to choose customized services based on your needs and interests
assistance with choosing and booking the correct international flights
flexibility for semi-independant travelers to choose "a-la-carte" tours, activities and services
when possible and when needed, the opportunity to make last-minute changes to your itinerary (which may involve an added expense)
travel assistance - weather, illness, delays and strikes can result in itinerary changes. Local staff are there to assist you.  (added expenses are your responsibility)
secure and easy payment options with US banking services (you should never bring a wad of cash to pay upon arrival) 
licensed, tax-paying officially-registered company
knowledgable, English-speaking guides 
Factors that affect the cost of a trip
Like most licensed operators, we pay full taxes for the privilege of operating our company internationally.  The price of our trips includes the fees to transfer funds to other countries, cover the cost to research the logistics to set up new places, and includes the training for everyone to stay up-to-date when things change.  All of these factors affect the cost of our trips. While we are not the cheapest, we are also not the most costly.  These practices ensure that the quality of all our trips are above normal standards, including:
safety
level of comfort appropriate for the planned experience
efficient use of resources
proper preparation prior to traveling
level of guide service that exceeds most expectations
Discover what additional value may be important to you
When you look at the journeys offered by a tour operator, you will see lists of tours and activities along with the costs. But underneath each and every itinerary, should be a secret well filled with information, talent and friendly teamwork designed to provide the most meaningful travel experiences possible.  A serious agent / operator should take great pains to stay on top of the industry trends while simultaneiously staying true to the authentic travel experience you think you are getting.
This is what you're paying for.  This is the true value of the travel experience you can expect when booking through a professional travel service.
Want to learn more about how we establish the baseline costs and determine the value of our trips?  Contact Adios Adventure Travel.
Looking for an adventure?