Virginia Beach Travel Company has Best Tours to Machu Picchu
It helps that Adios Adventure Travel has an office in Virginia, US. In Virginia Beach, the office is organized and run by Jacquie Whitt. It also helps that Adios has an office in Cuzco, Peru, run by Adios Adventure Travel co-founder, Vidal Jaquehua.  Both partners share responsibilities and equity.  We do not subcontract.  Contacting the US office is the same as contacting someone in Peru.  You get up to date and relevant information.
Together, our team has organized and guided thousands of people on many trips to Machu Picchu. Jacquie and Vidal have cultivated a pool of local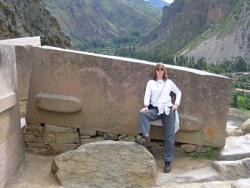 resources that include Cuzco hotels, some of the best licensed Peruvian guides you will have the fortune to meet, licensed drivers, and Inca Trail porters, who are treated with respect and dignity, and consequently love to work for Adios Adventure Travel.
Small Group Travel to Machu Picchu
The bottom line is that all these resources add up to the best Machu Picchu tours you can get. All our tours are in small groups. And you'll be surprised to find out just how affordable small group tours to Machu Picchu can be.
If you live in the Hampton Roads area, give Jacquie a call and she will be happy to arrange a face to face meeting to discuss your travel needs. If you live out of the area, Jacquie offers Machu Picchu travel advice over the phone or on skype. In addition to residents in the US, Adios Adventure Travel has organized tours to Machu Picchu for travelers from Australia, Canada, Europe & Asia. We make it easy to communicate with us and can accept payments in almost any currency.
Choose Budget-Friendly or Luxury Tours
Jacquie has personally escorted many groups to all areas of Peru including the Inca Trail, Machu Picchu, Lima, Arequipa, Paracas and Lake Titicaca. Jacquie and Vidal are Machu Picchu experts and have arranged tours that include everything from hiking to Machu Picchu while sleeping in tents, to 5* tours for luxury travelers who want to enjoy the Sanctuary Hotel or Monastery Hotel.
Jacquie & Vidal collaborate closely with their team to ensure that every detail of your trip is handled with the precision of a military marching band! Even our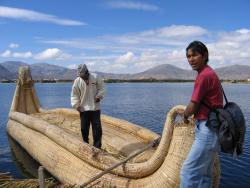 packaged tours to Machu Picchu are unique & affordable. You will not but hustled from site to site in large groups. Every single tour to Machu Picchu is as special to us as it is to you!
Custom Tours for Independent Travelers
Adios Adventure Travel also organizes custom tours and activities for independent travelers or travelers visiting more than one destination on their trip to South America, including Amazon jungle tours, trips to Uyuni Salt Flats & Galapagos Islands. We arrange everything ourselves. Our affiliates and partners in Bolivia & Ecuador share our high standards for travel & tours to South America.
Read reviews about our company on Trip Advisor, Fodor's or Lonely Planet. Then give us a call at 757-714-6649, on skype: jacquie.whitt or send an email to: info@adiosadventuretravel.com Adios Adventure Travel website We welcome your questions about how you can travel to Machu Picchu.
Looking for an adventure?