How to travel to Machu Picchu before your cruise around South America
Can you do a 3-day quickie shore excursion to Machu Picchu from your cruise ship? Yes, there's just enough time if your ship docks in Port Callao in Lima and you return to Lima or to Port Pisco (4 hours drive south of Lima). Keep in mind that you are going from sea level to 11,000 ft altitude in 1 hour and 20 minutes.  There are several transitions and transfers as you fly from sea level in Lima to 11,000 ft elevation in Cusco on Day 1. Then take the evening train to Aguas Calientes for your first night. The next morning, Day 2,  you visit the Machu Picchu ruins, which are a little lower at 8000 ft. Then board the train to return to Cusco for your overnight in a hotel.  Travel time each way?  4-5 hours. On Day 3, you return by air to Lima to board your cruise ship in Callao; or drive 4 hours by private car to the port in Pisco.
Click here to see our 3-Day Excursion to Machu Picchu for passengers arriving in Lima by cruise ship.
Here's an overview of the logistics to get from Lima to Machu Picchu: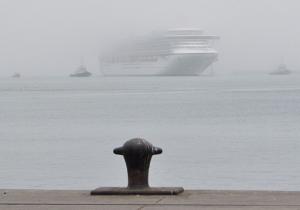 from Lima, flights to Cusco are 1 hour. Elevation is 11,000 ft/3240 m

from Cusco, private vehicles 1 - 1.5 hours through the Sacred Valley to the train station in Ollantaytambo. Elevation 9000 ft/2740 m

from Ollantaytambo, 1.5 - 2 hours by train to Aguas Calientes (where everyone walks)

from Aguas Calientes, 30 min shuttle bus to the main entry of Machu Picchu National Park (steep climb to get to the ruins)
We can help you every step of the way and we schedule additional time to allow for traffic delays. Once you arrive in Cusco, the guide will be with you until you depart Cusco on the last day.  However, there are some things out of our control including flight delays or strikes or illness.  For this reason, we strongly recommend that you purchase trip insurance to cover all possible outcomes. 
If your ship is docked in Lima for less than 36 hours, we offer several options for city tours and activities in Lima.  Click here to see the list of tours for Lima. 

For people interested in organizing a small private tour for your group, please click here for more information about "Becoming a Group Leader." 

Looking for an adventure?