The Truth About Overcrowding and the New Rules for Machu Picchu Entry Tickets
In case anyone is under the impression that the "New Rules" for half day entry tickets to Machu Picchu have anything to do with reducing congestion at the citadel, there is no connection. The Peruvian government has not taken any steps to reduce the number of visitors to Machu Picchu. As a matter of fact, on July 1, 2017, they more than doubled the amount of tickets available for purchase. The Peruvian government did change entry tickets to half day. But was it to reduce the steady stream of humanity making their way to the Andes Mountains? I don't think so. I went to the Peru government website and collected the data. Because numbers don't lie.
What Changes did the Peru Government Implement on July 1, 2017?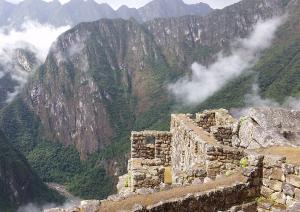 The Peru government changed all entry tickets to half day, and, on the same date, increased availability from 2500 tickets per day to 6534 per day. Was it sneaky? Or shrewd marketing? Did no one notice? After the Peru government announced the change to half day tickets, headlines about the "New Rules" started popping up, but nothing was ever said about the increase in ticket numbers. Honestly the majority of visitors (based on feedback from our team of guides) have their fill of ruins within 3-4 hours at most. It wasn't really necessary to limit visits to half day. Most people didn't want or need a full day. A small minority of visitors want a full day inside the ruins, and they can still buy 2 entries in the same day. (below I include description of the best way to arrange a full day visit) 
In September 2016, the Peru government set up three 1-way circuits inside the ruins, then built a dedicated exit gate. Visitors could choose the route that they wanted and after exiting they could re-enter the ruins on a different route. Additional rangers have been placed inside the park and small swinging gates are used to manage the flow of traffic. These changes probably had the most profound affect on protecting the physical ruins. Gone were the days of wandering willy-nilly, back and forth, up and down anywhere you wanted. Moving in 1 direction was a huge improvement in reducing the bottle-necks on some of the steep, narrow steps and paths which were never designed for hordes to move in 2 directions simultaneosly. The very first time I visited Machu Picchu in 2007, we entered with Vidal, our guide, and the first thing we saw was an American man rock-climbing up and down the side of one of the stone walls. Vidal politely asked him to stop, but the man was ornery and ignored him.  
Why Did the Peru Government Change to Half Day Tickets?
The change to half day entry tickets is publicized as a means to redistribute the flow of foot traffic, because a limited number of people will visit in the morning wave from 6AM-12N, and limited visitors arrive for the afternoon wave from 12N-5:30PM. Human traffic is the biggest factor affecting the conservation of the ruins. And like other overused travel locations in the world, the visitors that are denigrating the sites they visit, (just by being there), are essential to the economy of the country. Rearranging the flow of visitors might have bolstered preservation efforts if there had been a freeze (or reduction) in total daily visitors. But the Peru government website shows there was an increase in the number of tickets available after July 1, 2017. The number of tickets available went from 2500 per day to 3267 per wave. That's 3267 in the morning and another 3267 in the afternoon. The total visitors per day could be a whopping 6534. That's a net increase of 4034 people per day from the previous 2500 per day limit. So much for curtailing crowds, relieving congestion and preserving the ruins!
Were the Peruvian guardians of Machu Picchu getting squeezed by the watchdogs at UNESCO? Was Machu Picchu at risk of being put on the dreaded "endangered" list if something wasn't done to curb or control the flow of tourism? At first glance, it looks like the plan to invoke half day tickets would better distribute the masses throughout the day. Like Senators passing a bill in Congress, the Peruvian authorities seemed to have tacked on a "rider" that included an unprededented increase in the number of tickets they could sell in one day. I doubt an increase of that size would have been possible without the distraction caused by the new rule to half day tickets. Did they do it for money? You betcha. I can't think of any other reason to increase the number of available tickets by that much. 
I went to the official Machu Picchu government website and reviewed the statistics on the number of tickets sold.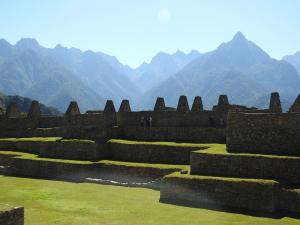 No data is available prior to 2016.
Here's what I found:
Total number of annual visitors: 2016-1,294,311 / 2017-1,336,480 (net increase +42,169)
Total number of visitors in July (the release of the half day tickets was in 2017) 2016-124,674 / 2017-150,355 (net increase +25,681)
Total number of visitors 2nd half of the year JUL-DEC: 2016-712,970 / 2017-728,379 (net increase +15,409)
Months with the most visitors in 2017 starting highest: August, July, October, September, May, June, January, April, November, March, February, December
What's the trend in 2018?
Total number of visitors JAN/FEB: 2016-172,911 / 2017-189,150 / 2018-157,004 (net decrease 32,146)
What does this mean? It doesn't appear to me that the new rules had any adverse affect on the escalation of visitors going to Machu Picchu in 2017. But I'm wondering if the online chatter about overtourism is having an affect on the number of visitors? So far in 2018, there are fewer tourists buying tickets. But it's too early in the season to determine if it's blip or a trend.
(If online chatter is affecting ticket buyers, it hasn't negatively affected interest in hiking the Inca Trail. Permits through the end of summer 2018 (August) were completely sold out by March 1, 2018. But we all know that hikers are a different breed of homo sapien. And if every single permit for the 4 day Inca Trail sold out, that would amount to 66,000 additional visitors to Machu Picchu. Not counting permits for guides and porters) 
Let's talk about impact:
Shuttle buses. No additional buses were added and the waiting lines can be up to 2 hours during busy times early in the morning
Restrooms. There is one restroom at the main entry to Machu Picchu. An increase in visitors means an increase in sewage.
Hotels. The village of Aguas Calientes is accessible only by train and has limited room for growth. Actually, no room for expansion. Hotels are basic. If you don't mind paying extra, there are a few 4* and couple of 5* hotels. What you need to know about hotels near Machu Picchu.
Trains. Perurail added a couple more runs between Ollantaytambo and Machu Picchu in the morning.  
There is one bathroom at the main entry. The cost to use the bano doubled from 1 sol per person to 2 soles per person in 2018. Let's say that each visitor powdered their nose once per day. The revenue in 2017 would be $411,863 USD. Beginning in 2018, it's now 2 soles per person. Here's a fun fact. More than half the visitors to Machu Picchu are female, hovering around 52%. 
Are the Authorities Doing a Better Job of Managing the Visitor Experience?
The key to the answer to this question is determined by how well people are prepared. If you expect long lines to board the bus and enter the bathroom, visitors seem inclined to accept the terms and prepare themselves mentally. 
Some say yes and some say no. I say they are not managing the visitor experience at all. The least they could do is add a couple more buses and build another restroom. Tour operators are doing the best they can to prepare people for their visit to Machu Picchu. It's not just a matter of booking trains, tickets and buses. Now we have to plan around long waiting lines for buses, food and restrooms. 
How to Visit Machu Picchu Morning and Afternoon (Twice)
As of July 1, 2018, entry tickets to Machu Picchu are valid for 1 entry. For full details, click here. There is a way to organize your trip so you can visit both morning and afternoon and reduce the stress of trying to be there a full day. It's best to do it over 2 day period. Day 1 you take a morning train from Ollantaytambo to Machu Picchu station and enjoy an afternoon visit of the ruins. Overnight in hotel in Aguas Calientes. Day 2, return to Machu Picchu the next morning for entry at 6 am, up to 12 N.  Then take afternoon train back to Ollantaytambo. Continue 2 hours by car to your hotel in Cusco. Buy your tickets in advance for afternoon on Day 1 and morning on Day 2.  By breaking up your visit over 2 days you will be rested and more likely to get the full use of both entry tickets. And if the weather is crappy one day, you may luck out on the other. Keep in mind there is added cost for roundtrip shuttle bus tickets. $24 USD pp. Even if you don't want to visit the ruins twice, I recommend 2 days / 1 night trip to Machu Picchu. 
Another option is to buy a morning entry ticket that includes one of the hikes, either to Huayna Picchu, or Machu Picchu Mountain. Those tickets entitle you to enter the ruins twice during the morning wave. You don't actually have to do the hikes. You can use your time to explore another circuit.  We ask you to do us a favor.  If you don't intend to do the hikes, please buy the tickets for Machu Picchu Mountain, not the coveted Huayna Picchu tickets. The added cost is 48/s. pp (about $16 USD).
I think the most important thing that people planning a trip to Machu Picchu should do, is stay up to date. I try to post news about Machu Picchu as soon as it happens. Having accurate up-to-date info will be the best way to prepare. 
Let me know what your thoughts are. Click here to send an email to me through our contact page.
Looking for an adventure?