Amazon Jungle: Why You need to Travel to the Most Biologically Diverse Place on Earth
"This is not a zoo" our capable Bolivian guide spouted.  "We know where the animals live and we know their seasonal habits, but we can never guarantee sightings."  Then he scooped an 8-foot long anaconda from under the water and handed it to me.  
The first thing to understand about visiting the rain forest, is that even when standing in the center of an animal's native habitat, visibility may be limited. You may see and hear evidence of the animal's presence, but that doesn't mean you can snap that pic or capture their activities on video.  Being in the presence of "wildness" is sometimes as good as it gets. 
Wild animals are not on display. They don't care about your agenda.  And if it could be said that animals have any social objectives at all, which I'm not convinced they do; at best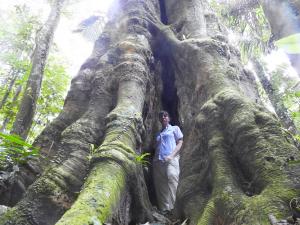 it might be ambivalence to, or avoidance of, interactions with homo sapiens. Except for howler monkeys, who may try to intentionally toss debris on your head as you pass under the high canopy in their "neighborhoods."
The second thing to understand about travel to the jungle is that visitors must accept that there are limitations to basic comforts. Lodges built near human settlements have figured out that they must provide at least limited access to electricity and functional plumbing. Heated water is becoming quite fashionable now in many jungle lodges, although we can testify that a cold shower is quite refreshing on a hot, sticky afternoon. Things like fans, phone service and any kind of entertainment that requires access to internet, are still fantasies for rain forest inhabitants and visitors alike. Nevertheless, travelers who dare to contemplate visiting can now find accommodations that offer the suggestion of luxury amenities for wealthy intrepid travelers who dare to go, as long as they are not expecting air conditioning in the jungle.  Whoever heard of such a thing?  Well, OK, we have.  There is a delightful luxury riverboat cruise in Ecuador that does deliver the ultimate in comfort.
Hardy and perhaps more budget-conscious travelers willing to temporarily do without some if not all, amenities, may be blessed with an amazing once-in-a-lifetime adventure in spite of dripping brows. For this adventure, we suggest multi-day expedition to Manu Biosphere Reserve in Peru.
This brings us to the question. How do you find the most biologically diverse places on earth and why you would want to go there.
look for a place with high % of primary old-growth forests (because this happens to be where the animals live)
go there to observe wildlife in their natural habitat (not to go zip-lining or rafting. Apologies to Costa Rica who have done an amazingly successful job in marketing their destinations)
The core of the world's pristeen tropical rainforests are found in South America. On a global scale, old growth forests are shrinking and in some cases being replaced by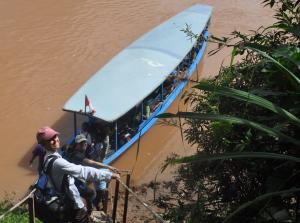 secondary growth forests, or sadly, human developments.
Where can you find the highest % of primary growth forests on Earth?  
(not to be confused with total forest area which may include secondary growth):
Papua, New Guines 54%
Brazil 49%
Peru 48%
Colombia 47%
Bolivia 27%
Congo 22%
Ecuador 15%
Thailand 13%
Malaysia 12%
Costa Rica 4% 
Philippines 3%
Is there any difference in visiting old growth or secondary growth destinations?
Yes. Primary forests have never been disturbed. They are untouched by modern human activity and remain in their original condition. (In Brazil and Peru there are uncontacted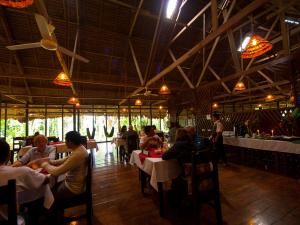 tribes living in some remote areas of the jungles. Manu Biosphere Reserve in Peru is one such place.) One of their characertistics is a full ceiling canopy and layers of understory with less vegetation on the ground. Most important perhaps to the traveler is that primary forests have the most biological diversity.  Secondary forests are trees that have grown in a place that was once disturbed by something. Seconday forests are characterized by a less developed canopy with smaller trees and less diversity. Interestingly, ground-level vegetation in secondary forests is more bounteous than primary growth forests because it's easier for light to get through to ground level. The secondary growth eco-system is what people often mean when they use the word "jungle." 
The Amazon rain forests in South America have the largest percentage of primary growth forests in the world. And with it, the diversity that comes with the territroy. A variety of fruit-bearing trees provide resources for wildlife. There is an abundance of species of birds, plants and mammals. Visitors stand a good chance of sighting many creatures. Naturalist and indigenous guides are masters of the art of seeing the creatures who live in rain forest habitats, whereas travelers from urban settings are blind by comparison. And having a guide is the key to not only exploring the jungle, but preserving its secrets.
Sustainable tourism is perhaps the only human activity that can safeguard the old growth forests.  Here's why:
caretakeers understand that visitors are willing to pay for the privilege of visiting authentic and protected nature-based destinations
conservation and preservation become more valuable than development
caretakers must resist the attraction of using rich rainforest soil for agricultural activities
visitors gain insight into the issues and become advocates for preservation
unknown information contained in the diverse body of flora and fauna, may be valuable to future generations
modern day "adventure" activities like zip-lining and river-rafting are generally not compatible with maintaining untainted primary growth forest eco-systems
Trips to Machu Picchu can easily be combined with a trip to the Amazon jungle.  There are daily flights from Lima and Cusco to Puerto Maldonado, which is the gateway to lodges in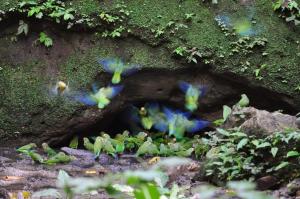 Tambopata National Reserve.  A minimum of 3 days is needed, although 4 days is better.  Trips to Manu Biosphere Reserve can be organized from Cusco traveling overland across the Andes. Allow at least 6-7 days.
Packing tips for your trip to the Amazon jungle:
wear long pants and long sleeves to protect from insect bites. Most insects are not lethal, but itchy welts can be quite annoying. 
most lodges expect you to remove boots/shoes at the door to keep the floors clean. Bring slip-on shoes to wear in the lodges.  Wear with long white tube socks to avoid bites by insects so tiny you cannot see them.  
camera lenses are likely to get foggy from the moisture in the air.  Bring a "dry bag" with dessicant (silica packets) to store your equipment overnight. The bag can be toted during the daytime activities.  Look for a bag (gallon size zip-loc works well)with easy opening and comfortable carry straps.  Can also be used to store valueables.  
bring a poncho instead of rain jacket.  Ponchos can cover backpacks, cameras and in cases of emergency, children.  
Looking for an adventure?