Adios Adventure Travel builds relationships with travelers
Still reeling from the high energy of the Adventure Travel Expo, we set about following up with our new potential travelers.  I sent emails to everyone who handed us a business card or email address. People who had plans to travel already in the works, contacted Vidal Jaquehua in Cusco, to get inside details and set up itineraries for their trips. The process of building relationships between Adios Adventure Travel and potential clients was starting.  There are several ways to look at your clients and they fall into several categories.
One-time travelers who will come to Peru and go home and you will never hear from them again.
Travelers who will come once and then return to see more.
Travelers who want to travel with your company to new destinations.
All our clients deserve and receive the best service we have available.  We make no distinction between someone traveling on a strict budget or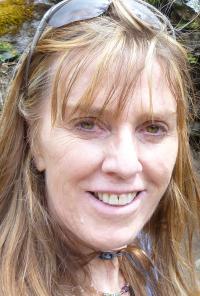 in lavish luxury.  This is where Vidal excels.  He is more attentive than your mother.  Imagine Vidal Jaquehua as your mother with a backpack.  He anticipates your needs before you do.
While it is more economical to work with groups of 8-12, we do not discriminate against couples or smaller groups.  Cultivating relationships with group leaders is important because they are your direct link to your customers.  The disadvantage being that most groups take longer to prepare for their trips and require more time.  But that's the way it is. For many people, the very thought of traveling to Peru is an adventure. 
American/Western travelers typically ask lots of questions and want every detail of their itinerary spelled out, right down to the picnic stops and restaurants.  The only problem with this kind of travel, is that it becomes automated and you miss out on the serendipitous, naturally-occuring events.  A good guide is watching for unexpected events to crop up and will take advantage of the opportunities to deepen the travel experiences of his/her group. This is one reason why Vidal is so popular.  Travelers love spontaneous interactions and Vidal is the king of spontaneity. 
I help prepare people to appreciate this kind of travel.  It does require trust.  That's why having a relationship with your clients helps you understand their needs.   You can prepare the right kind of activities for them, and set up appropriate expectations for them to enjoy the "trip of a lifetime." For those travelers who are inclined to share their experiences online, we invite them to visit Fodor's, Lonely Planet and Trip Advisor.  Most of our business comes from referrals and this is an important part of any business.
Looking for an adventure?